Two killed in shopping mall fire in Russia's Urals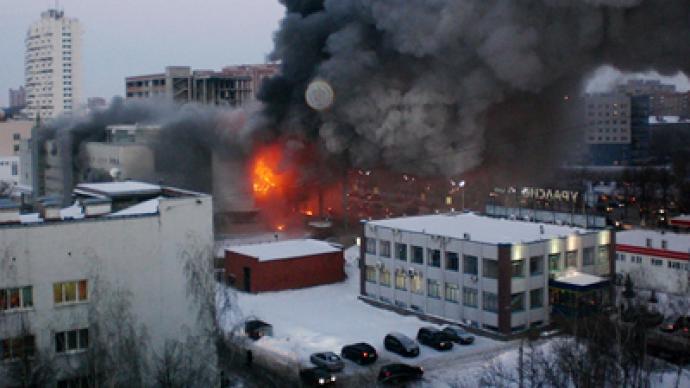 An intense fire at a five-storey shopping mall in the city of Ufa in the Urals on Saturday has left two people dead and five others injured.
People were evacuated from the site, and later the fire was extinguished. Eyewitnesses said before the blaze started they heard several loud noises inside the building at around 3.30pm local time.So far, there are three official versions as to what may have caused the fire: a short circuit, careless fire handling or violation of safety measures. The investigation is still in progress. The shopping complex also housed restaurants, offices and nightclubs.
You can share this story on social media: