Two Russians selected to go to the International Space Station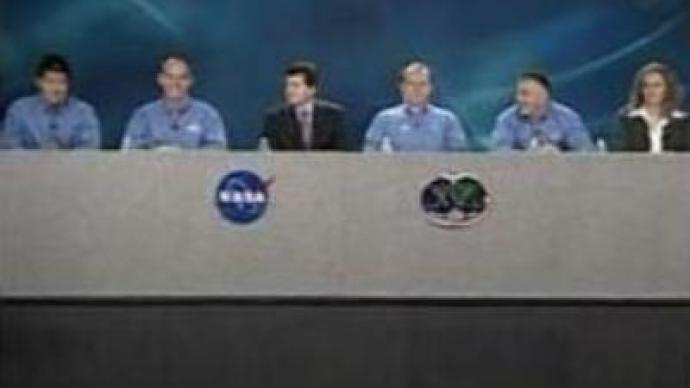 Two Russian cosmonauts have been named as members of the next space expedition to the International Space Station (ISS). Two NASA astronauts and a U.S. space tourist will also make up the crew known as Expedition 15.
NASA said Russian cosmonaut Fyodor Yurchikhin will command Expedition 15, and another Russian cosmonaut Oleg Kotov will serve as the station flight engineer.
NASA astronauts Clayton Anderson and Daniel Tani will also travel to the station as flight engineers. In addition, American astronaut of Indian origin Sunita "Sunni" Williams will serve as Expedition 15's third crew member and flight engineer.
"First of all, I would like to say that one of our members, Sunni Williams, is now in space. She is now the flight engineer in Expedition 14, and she will be a flight engineer of Expedition 15,"
said Fyodor Yurchikhin, introducing the members of his crew at the press conference in the USA. Then Mr Yurchikhin introduced Oleg Kotov as "flight engineer number 1 in Expedition 15" and Clayton Anderson, who, according to the commander, is
"a very strong, very big man with good experience and operator number 1 in space"
. Mr Anderson is to rotate Sunni Williams. As for Daniel Tani, Mr Yurchikhin said that
"we worked together with Mr Tani in Expedition 13, and now he is a flight engineer of Expedition 15".
Talking about U.S. space tourist, Charles Simoni, the Expedition 15 commander said
"I don't think it is correct to refer to Mr Simoni as a tourist, he is one of our crew and he will have a lot of work to do in space."
You can share this story on social media: