Two parties sign opposition merger accord in Ukraine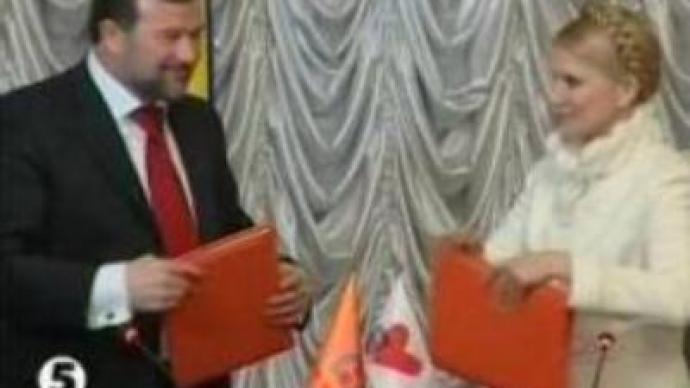 Ukrainian politics is again on the move as Yuliya Timoshenko's opposition bloc unites with the pro-presidential "Our Ukraine" party. The two parties have signed an opposition merger accord.
The document is based on the democratic coalition agreement between the parties signed in June 2006. For the Ukrainian opposition this accord serves as ground for future cooperation.The unified opposition won't have one particular leader, it will be governed by a coordinating council.
You can share this story on social media: