Two militants killed in Dagestan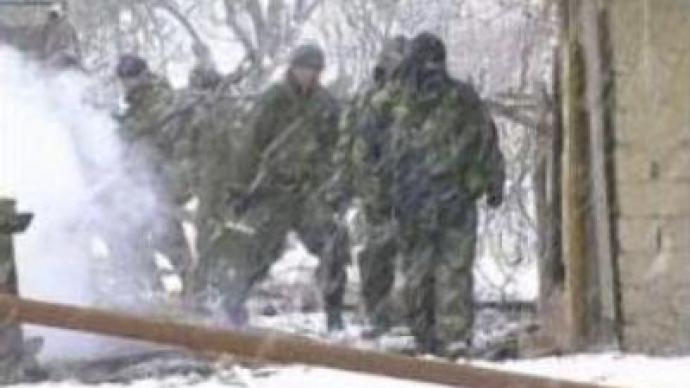 Two gunmen, most likely members of an illegal armed group, have been killed during a special operation in the Russian Republic of Dagestan. The body of another insurgent hasn't been found so far.
The operation in the Kyzlyar region was carried out by the Federal Security Service and police. With the help of armoured vehicles, policemen stormed the house, in which the militants had barricaded themselves. Also, police say they have discovered a hidden cache of 18 explosive devices, which they claim were likely to be used in terror attacks. According to Mark Tolchinsky, the Deputy Head of the Dagestani Interior Minisrty Press Service, the identities of all three gunmen have been established, but they won't be disclosed to the public for purposes of investigation.
"The special operation in the Kyzlyar district of Dagestan has finished. Currently sappers and rescuers are clearing away the rubble and defusing grenades left there. It all began on Friday night. On Saturday morning special police and Federal Security Service officers surrounded the settlement and called for these people to surrender. But they opened fire. Then the head of the special operation ordered return fire and the criminals were killed. The fight lasted around one and a half hours. So far we aren't disclosing the names of the criminals, but it is known that the bandits came from an armed group of Sahir Basayev that has accounted for more than 50 crimes in Chechnya alone,"
expanded Mr Tolchinsky.
You can share this story on social media: