Two men accused of train bombing re-tried in Moscow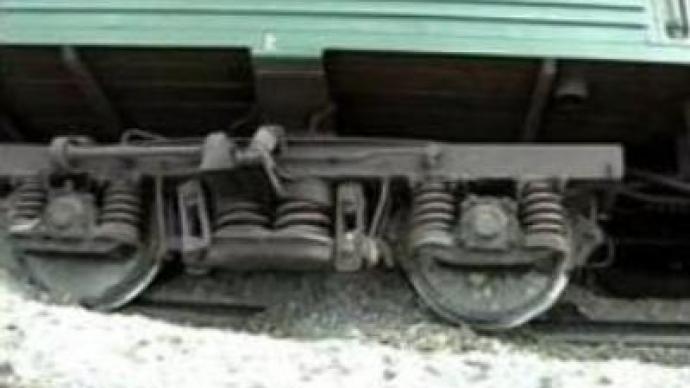 The re-trial of two men accused of the bombing of a passenger train in 2005 has began at the Moscow Regional Court. The train derailed between the Chechen capital Grozny and Moscow, injuring 42 people.
A powerful bomb went off several metres ahead of the engine when the train left the Uzunovo Station. Investigators say lives were saved because the train was travelling so slowly. At first, many believed it was a terrorist attack carried out by the Chechen militants. But the investigation suggested another theory.Two people were arrested in connection with the crime. One of them was a construction worker, Mikhail Klevachev, and another one – Vladimir Vlasov, a businessman.The two stood trial in November last year, but the jury was dismissed while they were considering their verdict. The reason for the jury's dismissal was simple, yet it caused controversy. Prosecutors claimed that the defence lawyer was gesturing to attract the attention of a jury member. They suspected a conspiracy. The new jury had to go through careful selection with only 17 out of 47 candidates chosen.The re-trial has now begun behind closed doors and is expected to last a number of weeks. However for the dozens of people who were injured, and who survived the bombing a verdict can't come soon enough.
You can share this story on social media: