Two injured in Chechen blast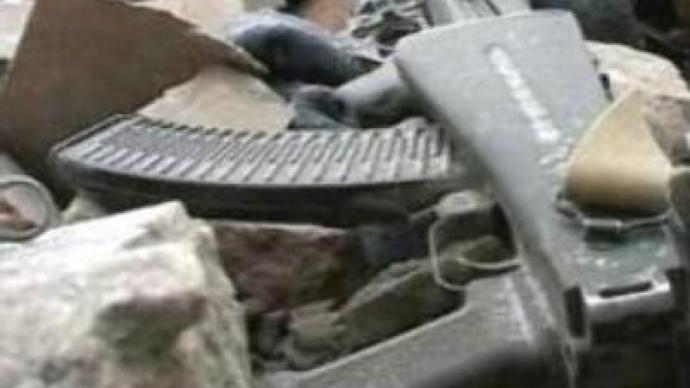 Two Russian servicemen have been injured after their convoy hit a landmine in Chechnya. A remote controlled landmine exploded near the convoy of an armoured personnel carrier.
The blast has occurred in the village of Tolstoy-Yurt near Grozny. The men have been taken to hospital.Meanwhile, in the Russian city of Volgograd a Chechen-native has been detained on suspicion of kidnapping, and forming armed gangs.The man has been on the national wanted list for several yearsIn neighbouring Russia's Ingushetia region a criminal investigation has been launched into the assault on the Chief Muslim leader, Isa Khamkhoyev. He and his son have been wounded in a gun attack. It happened while they were travelling by car through the town of Nazran, the capital of the southern Russian republic. Both are currently in one of Nazran's hospitals. The mufti's son is in a serious condition. The Ingushetia security services are currently searching for the gunmen who opened fire with automatic weapons.
You can share this story on social media: