Twitter, iPhone and Google Earth: all handy in Libyan war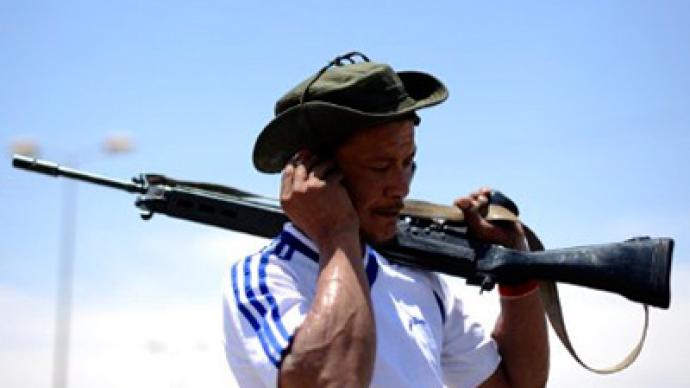 Google Earth and iPhones are crucial for Libyan rebels defending the city Misrata from troops loyal to Muammar Gaddafi, according to a Times report. Meanwhile NATO pilots may be picking their targets from tweets.
Google's satellite map combined with a compass app for Apple mobile phones and a mortar-ranging table help Misrata rebels shell their enemy with artillery pieces they have captured, British newspaper The Times reports.Scouts with binoculars spot Gaddafi troops' positions and report back. Thanks to Google Earth, the artillery teams know the exact distance between them and the loyalists. And an iPhone's compass tied to the barrel with an eight-meter wire helps to align the weapon.The system works well except when the real landscape differs from the 2004 satellite images, which Google's application uses."This is a very important tool," Mohammad Graisi, who organizes the mortar teams west of the city, told The Times.The rebels also found an unconventional use for the shooter game Call of Duty. It is used to train combat tactics to the fighters, the report says.
In April, NATO sent military instructors to help Libyan rebels.Meanwhile the Canadian newspaper Globe and Mail says NATO is closely monitoring Twitter when picking targets for air strikes in Libya."We get information from open sources on the internet; we get Twitter," it cites a NATO spokesman, Wing Commander Mike Bracken, as saying. "You name any source of media and our fusion center will deliver all of that into usable intelligence."Robert Rowley, 48, from Arizona told the newspaper his Twitter activism may have resulted in real military action. This includes the interception of fuel tankers bound for Gaddafi-controlled territory and the strike at a communications center in Tripoli, which he identified while combing through satellite images. NATO's air strike happened ten hours after Rowley published his observations online, he said.
You can share this story on social media: