Twitter hands over confidential data of anti-Semitic users to French authorities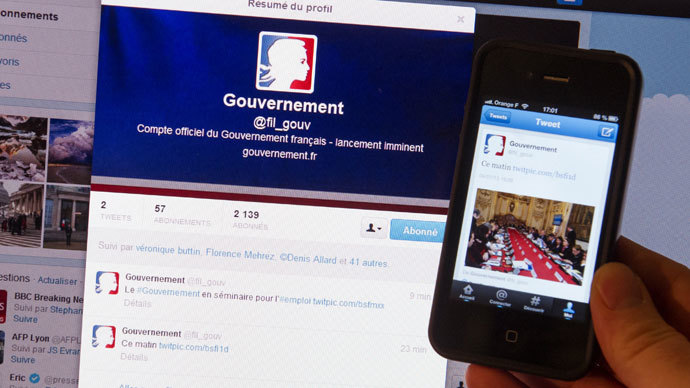 Twitter has handed confidential account information over to French authorities to track down the authors of anti-Semitic tweets, to end the legal battle that started last year when the French Union of Jewish Students sued Twitter for allowing hate speech.
Twitter said in a statement that the disclosure of information "enables the identification of some authors" and  "puts an end to the dispute" with the French Union of Jewish Students (UEJF), AFP reported. The social network added that the two parties had "agreed to continue to work actively together in order to fight racism and anti-Semitism."
On Thursday, Twitter lost its legal fight in France after the Paris Court of Appeal dismissed its objections against the original ruling.
Last month, the court upheld a January  ruling that said the social media site must provide personal information on some users to the UEJF and four other organizations that filed a complaint against the company in November last year.
The complaint came after a deluge of anti-Semitic messages tweeted under the hashtag  #unbonjuif (#agoodjew), with some users posting offensive tweets such as "#agoodjew is a dead Jew." Some of the tweets were later removed by the social network.
Hate crimes are strictly punished in France. However, Twitter originally argued that it does not adhere to French law, and that only an American judge could force the company to release such information, Twitter's lawyer, Alexandra Neri, said.
While Twitter says it defends freedom of speech from anonymous users, French prosecutors say the social media site has "commercial interest."
"Twitter is playing a commercial game by raising a number of legal hurdles to not having to comply with its legal obligations," Stephane Lilti, counsel for the UJEF students, told the court.
Following a request by German police last year, Twitter shut down the account of neo-Nazi group "Better Hannover," which was banned by the state for spreading nationalist socialist ideology. It was the first time Twitter withheld content by request of a specific country.
You can share this story on social media: