Plastic surgery liposuction app for 9-year-olds pulled after Twitter outrage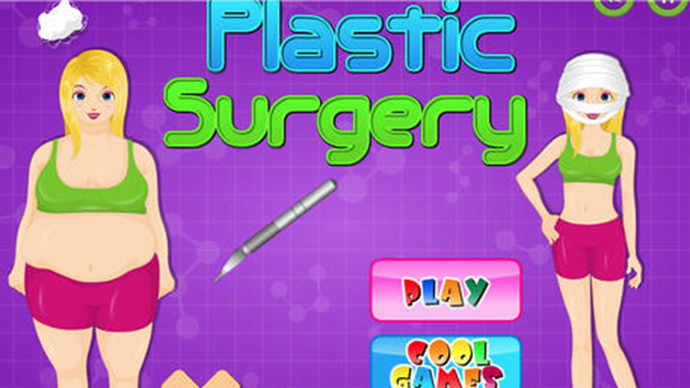 Apple has withdrawn an iPhone app instructing its users to perform plastic surgery on an "unfortunate" image of a Barbie doll to make her "slim and beautiful." The app, marketed at children as young as nine, sparked outrage on Twitter.
The "Plastic Surgery & Plastic Doctor & Plastic Hospital Office for Barbie" instructed its users to casually perform liposuction.

"This unfortunate girl has so much extra weight that no diet can help her," said the app's description. "In our clinic she can go through a surgery called liposuction that will make her slim and beautiful. We'll need to make small cuts on problem areas and suck out the extra fat. Will you operate on her, doctor?"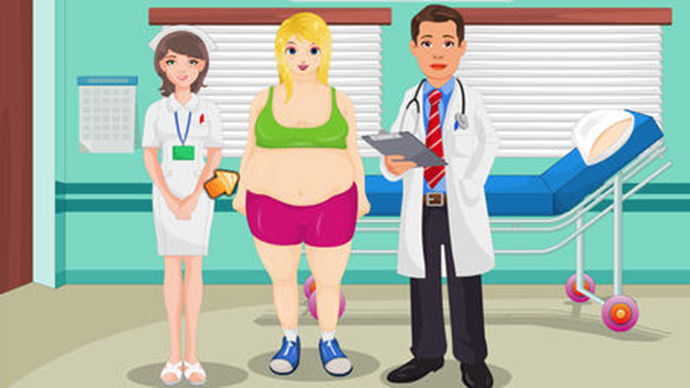 In the process, users of the app had to perform graphic surgery on six "problem areas" of Barbie's body, and can then pump the virtual fat out. Barbie is then bandaged up, and after five app-days pass, aspiring surgeons can dress the new Barbie up and put make-up on her. After the operations are complete, users can also compare before-and-after photographs to proudly examine the results.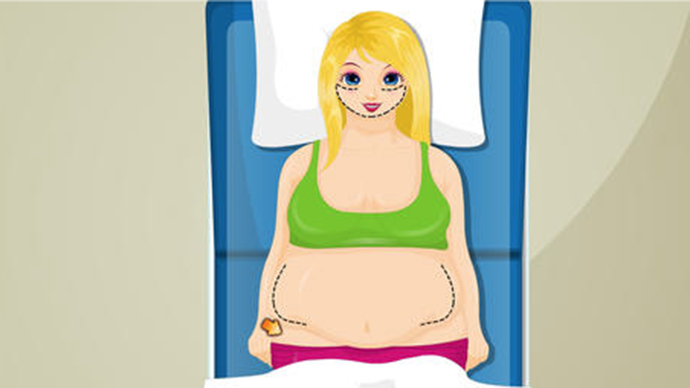 The application advertised itself as being suitable for children as young as nine and was free to download on Apple's iTunes store after being released in January 2013 by developers, Corina Game. Apple removed it Tuesday after a storm of protest on social media.
Its wide availability prompted over a thousand Twitter users to comment after the Everyday Sexism Project tweeted screenshots from the app.

"Tweet @itunes if you think they should reconsider marketing this crap to players aged 9+" the group said, accompanying their call with several screenshots. The images prompted widespread outrage.
Tweet @itunes if you think they should reconsider marketing this crap to players aged 9+ #EverydaySexismpic.twitter.com/8zo6b6uCM1

— EverydaySexism (@EverydaySexism) January 14, 2014

"@iTunes, if you could stop telling little girls that they'll never be good enough, that'd be great RT@EverydaySexism" wrote one user.
"This is shocking and should be removed. What kind of message is it sending to young girls?" asked another.
While Apple have taken it down, a similar app, called "Plastic Surgery for Barbara" remains available to users.
Twitter users also criticized another app available to users of all ages on Google Play, called "Plastic Surgery," which worked on a similar premise. The app called the girl "ugly."

"Barbara likes to eat a lot of burgers and chocolates and once she found that she looks ugly," said the application's description. "Plastic surgeon is going to make [the] operation on her body and face in order to return cute Barbara's look." The application was downloaded between 500,000 and 1 million times. Google also took down the app late Tuesday.

"We don't comment on individual apps, but will remove apps that breach our guidelines," a Google spokesperson said.
A spokesman for toy manufacturer Mattel told The Evening Standard: "This app is nothing to do with Mattel or the Barbie brand. We will be looking into the use of the Barbie name."
"Within a world in which eating disorders are rising, children as young as 5 have been shown to worry about their bodies and a quarter of seven-year old girls have dieted to lose weight, it was incredibly irresponsible of iTunes and Google Play to make these potentially extremely damaging apps available to children as young as 9," Laura Bates, founder of the Everyday Sexism Project, told RT.

"That the apps have been pulled from the platforms in the wake of publicity and public pressure is a positive first step, but it doesn't solve the problem of how they ended up available in the first place, nor mitigate the fact that a near-identical app, 'Plastic Surgery for Barbara,' is still available on the iTunes store," she said.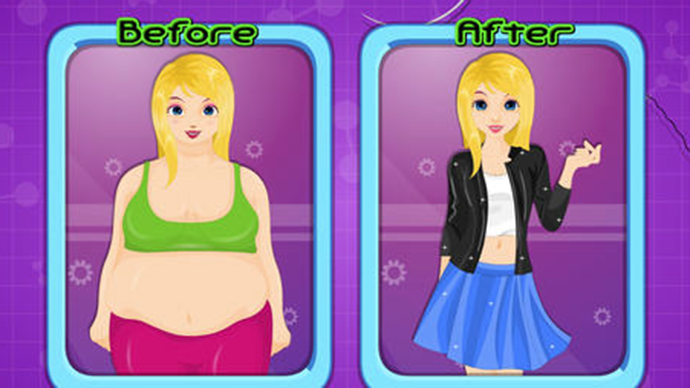 You can share this story on social media: