TV station building in Tbilisi collapsed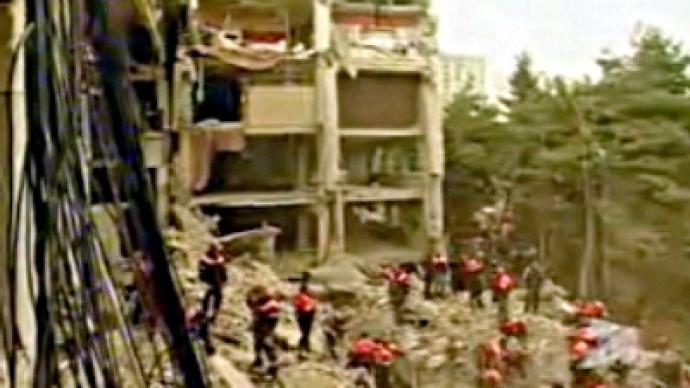 This morning, a five store building of Georgian state-owned TV station Rustavi-2 partially collapsed, injuring nine and burying two film editors alive under debris.
The collapse happened at 5 A.M. local time, while the preparations for the musical contest 'Star Academy' were underway in the building, half of which was undergoing renovation. At the moment of the accident, 14 people were working inside.
Seven young women participating in the contest were evacuated from the scene in a state of shock to the Republican Hospital in Tbilisi. They were later released.
Two journalists participating in the project remain in the hospital with minor injuries.
The rescue operation at the site continues as two technician editors, Niko Gelashvili and Georgy Gabunia, are still missing. A mobile phone of one of them was found among the ruins.
You can share this story on social media: