Turkish PM calls for early polls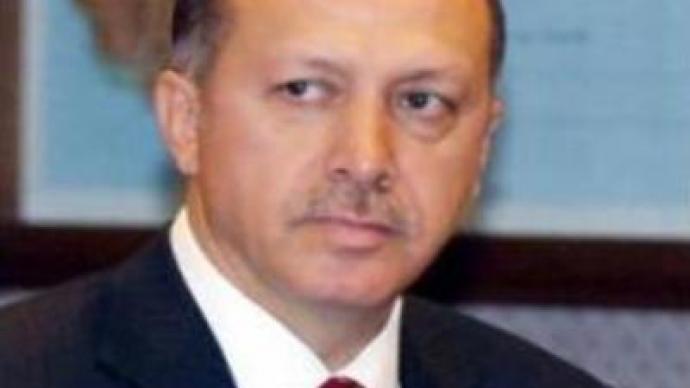 The Turkish Prime Minister says his government will seek an early parliamentary election on June 24 or July 1. This could open the way for an easing of tensions between the ruling Islamist party and the secular opposition.
Turkey's president is elected by parliament.Current Foreign Minister and a close ally of Prime Minister Erdogan, Abdullah Gul, scored most votes in the first election round.But the pro-secular opposition boycotted the election and then challenged its results because the winner was left short of the required quorum.On Tuesday, the Constitutional Court annulled the parliamentary vote.Erdogan responded by calling for a constitutional amendment to allow the Prime Minister to be elected by popular vote.
"Sovereignty unconditionally belongs to the nation – then we are going to the nation. Let the nation choose the president,"
he stated. Nevertheless at least 700,000 pro-secular demonstrators took to the streets demanding the resignation of the government and calling Erdogan "a traitor."They believe he betrayed the ideas of the founder of the Republic of Turkey, Mustafa Kemal Atatürk.At the beginning of the 20th century he imposed the Western style of life in the country which, the protesters say, is being undermined by the current government.Some analysts believe the Constitutional Court's ruling will ease the tensions.
"This will give them an argument the highest court has ruled so. We will not go to a second round. Instead, we will opt for the early election option,"
an analyst said.Officials said the election date is likely to be decided on Wednesday. The election was due in November with the AK Party expected to win after five years of strong economic growth since coming to power in 2002.
You can share this story on social media: