Turkish freedom of speech on trial for EU membership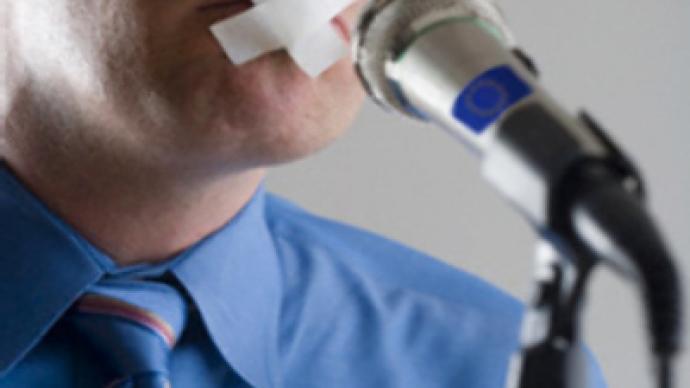 As Turkey aims to join the European Union one of their own existing laws could spoil their chances. The controversial legislation allows for the punishment of people who say or write anything considered anti-Turkish, whi
Beuma Akgura is a journalist who faces a possible prison sentence for writing about the relationship between the Turkish mafia, nationalist groups, politicians and the secret service.

"Today people in Turkey are not speaking too much. It is a shame we feel every time we write something. This article has to be removed from the constitution. It is a shame for Turkey. They can put you on trial for anything," she said.
Among the 120 people prosecuted under the current law in the past five years is Nobel-winning novelist Orhan Pamuk. Fifty people have been brought to trial since May.
In Turkey, however, there are ultra-nationalist organizations that actually support the law, which they believe, keep their identity strong.
"Article 301 is absolutely necessary. We support it because you can't have everyone insulting our institutions. That is an insult to our values. Freedom of speech has to have a limit. People who insult Turkey have to be punished," said Abdulkadir Ayazoglu, the president of nationalist group National Forces of Turkey.

The Turkish government has already amended the law once but it continues to face pressure from both in and outside the country to abolish it completely.
The EU opened entry talks with Turkey in 2005. However, there has been little progress amid disagreements concerning Cyprus as well as opposition from France, who currently holds the presidency, and from other EU countries such as Austria and Germany.
Related links
Terror trial for 'Turkish Taliban' resumes
Terror trial to begin for 'Turkish Taliban'
Armenia might give up occupied territory – Turkish president
You can share this story on social media: