At least 13 killed, 33 wounded in bomb blast near Turkish-Syrian border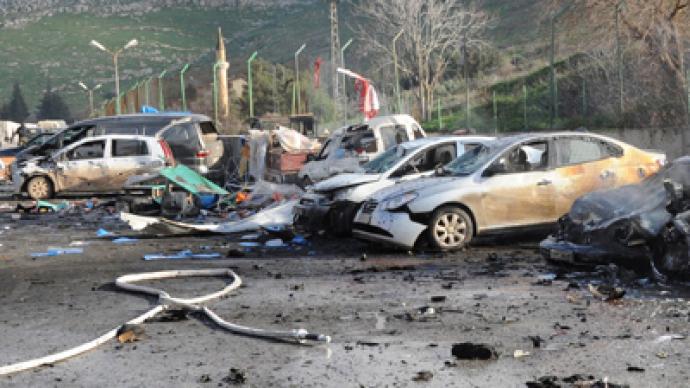 At least 13 people have been killed and 33 others wounded in a bomb blast near the Turkish-Syrian border.
The blast occurred near the Turkish town of Reyhanli, at the Cilvegozu border gate. A Turkish government official has confirmed that the explosion originated from a vehicle, and was not a mortar round. "There was an explosion in the no-man's zone. It was not a mortar attack. It was very strong," a Turkish Foreign Ministry spokesman said.The bomb reportedly went off in a car carrying a Syrian plate, Today's Zaman reporter Mahir Zeynalov quoted Turkish media as saying. Witnesses say they saw the car drive up to the border post shortly before the explosion. Television footage and photographs show heavy damage to cars at the border, where a gate was blown open and part of the roof collapsed.
Four of the nine victims were Turkish, Reyhanli's mayor told CNN Turk. Numerous paramedics were dispatched to the scene, where both Turks and Syrians were reported injured. The death toll could possibly be set to rise. The Cilvegozu border gate sits opposite the Syrian gate of Bab al-Hawa, which rebels captured last July. Syrian opposition campaigner Osama Semaan said he believes the explosion was an attack by Assad loyalists in response to an offer of talks from Syrian National Coalition leader Moaz Alkhatib. "It seems it is a deadly message from the Syrian regime after Sheikh Moaz offered it to talk in northern Syria," he told Reuters.Meanwhile, there has been some speculation that the explosion was, in fact, a mortar attack. Last October, Syrian mortar landing on Turkish soil prompted six days of retaliatory fire from Turkey. 
You can share this story on social media: