Firebombs and water cannons: Kurdish protesters clash with police in Turkey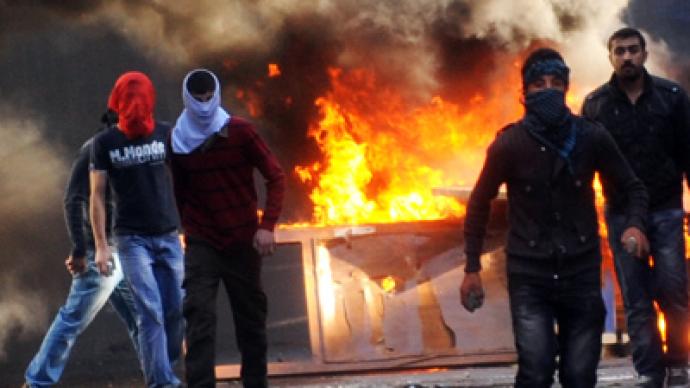 Turkish police used tear gas and water cannons to disperse thousands of Kurdish protesters, who organized a rally in the southeastern city of Diyarbakir, demanding increased rights.
Demonstrators threw firebombs and stones at the police which caused many local residents to barricade themselves in their homes, preventing their children from going to school. The rally began when thousands of angry Kurds marched to a prison in Diyarbakir in order to show their support for prisoners who went on hunger strike six weeks ago. They're demanding the right to use the Kurdish language in Turkey's education and legal systems, and an end to the solitary confinement of Abdullah Ocalan – the imprisoned leader of the Kurdish armed movement, the PKK. Ocalan was sentenced to death in 1999, though that was later commuted to life imprisonment following the abolition of the death penalty in Turkey in 2002. Most of the prisoners on strike are serving time for alleged links to the PKK, who are deemed terrorists by Turkey and its Western allies.Turkey's government has tried to reconcile with members of the Kurdish minority, which makes up nearly 30 percent of the country's population. However, activists who seek autonomy in the mostly Kurdish southeast say state concessions have not gone far enough. The PKK has waged an armed campaign in southeast Turkey for more than 25 years, fighting to create an ethnic homeland for the Kurdish people.
You can share this story on social media: