Kurdish protester's killing fuels anti-government march in Istanbul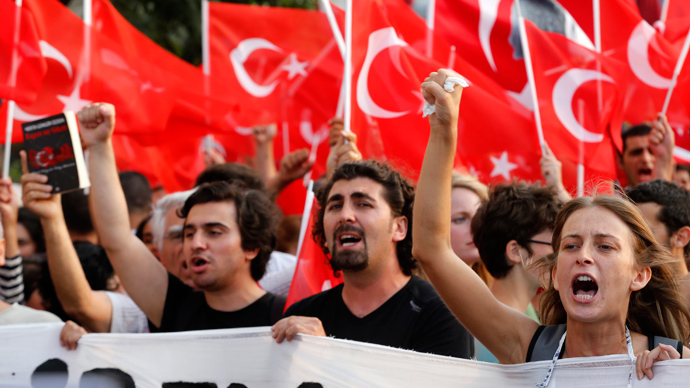 Thousands of protesters have gathered in Istanbul in an anti-government rally to denounce government use of force against the demonstrators and to show solidarity with the Kurds after a Kurdish protester was killed in southeastern Turkey on Friday.
Saturday's Taksim Square protest was dispersed after a couple of hours following a police warning, as law enforcement used shields to push the crowd away from the square. Water cannon trucks were also present but no water was fired. 
"Murderer police, get out of Kurdistan!" some protesters chanted as they approached the cordoned area. "This is only the beginning, the struggle continues. The murderer state will pay!"

Around 1,000 people have remained after the warning and were pursued by police on to the side streets where ten people were detained according to the Hürriyet Daily.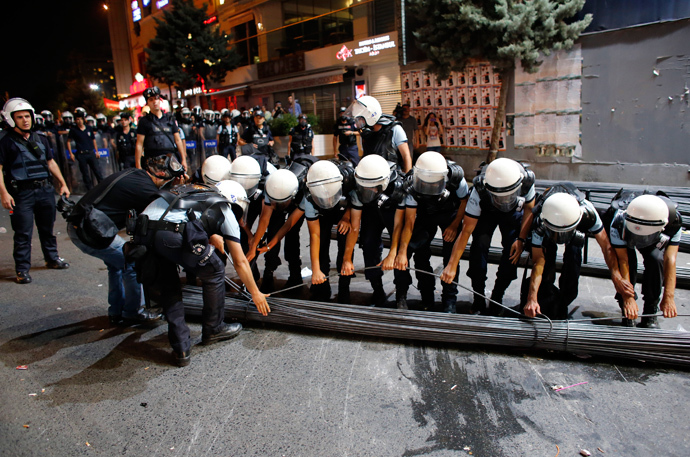 The June 29 protest had been planned as part of larger unrelated anti-government demonstrations but then turned out to voice solidarity with the Kurdish community following an incident on Friday when government forces killed an 18-year-old Kurd, Medeni Yildirim, and wounded at least 10 protesters as they fired on a group of some 250 people that was protesting the construction of a gendarmerie in the Lice district of Diyarbakir province.
The crowd around Taksim Square shouted in both Turkish and Kurdish, "Long live the brotherhood of the people!" 
Earlier on Saturday, hundreds gathered to pay respect at the funeral of Yildirim. Chanting anti-government slogans the crowd questioned the peace process. The killing follows March's ceasefire declaration by Kurdish rebel leader Abdullah Ocalan.

Prime Minister Erdogan on Friday tried to assure the public that the anti-government protests would not harm the peace process. 
"The peace process was not affected ... and our brotherhood grew stronger thanks to our people's common sense," he said.

In response to the killing two state and two gendarmerie inspectors have been assigned to investigate Friday's clashes in Diyarbakir.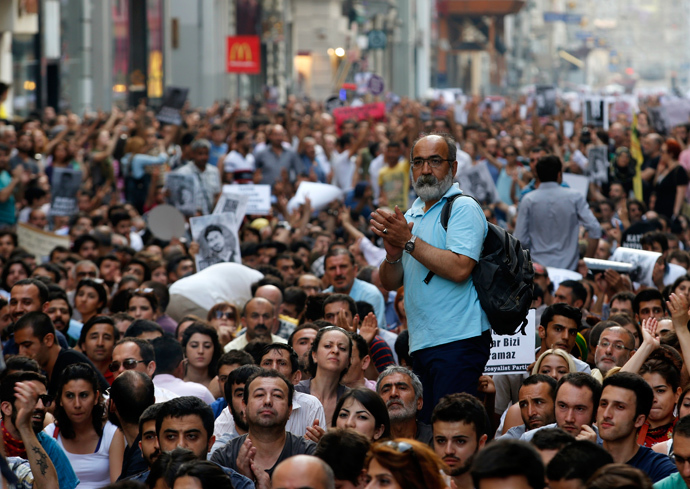 In a statement, the ministry also said that prior to the demonstration at the construction site, activists set fire to tents and a container. The crowd also allegedly used stones and sticks against the law enforcement. 
"After that, the security forces at the gendarmerie post warned the group and asked them to disperse. However, the group continued its attack despite all warnings. Tear gas was used and [officers] fired into the air after they entered the facility through the wire fences," the statement said.

The ruling Justice and Development Party (AKP) denounced the incident saying that the new facility is being constructed to replace the old one. Meanwhile, Turkey's main pro-Kurdish Peace and Democracy Party (BDP) called for marches around the country on Sunday.

The tensions in Turkey's Kurdish region also coincides with mass anti-government protests across the nation in which four people died and thousands more were wounded.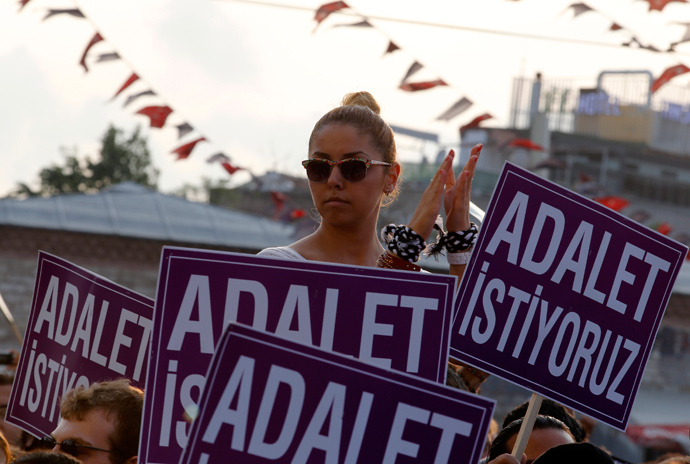 You can share this story on social media: