Turkey to host NATO anti-missile radar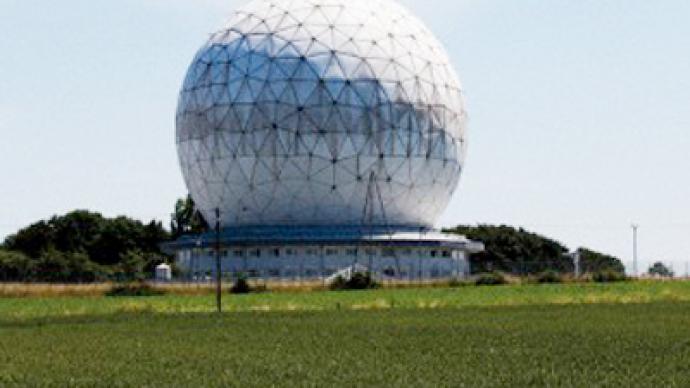 Turkey is to host an early warning system as part of NATO's controversial anti-ballistic missile defense system in Europe. The US says the shield will protect Europe from attacks from Iran and North Korea, but Russia believes it is the real target.
The talks on the advanced AMD radar are in "their final stages," Turkey's Foreign Ministry announced on Thursday. Few details were released, but Turkish media reports say the early warning outpost is to be deployed in the country's southeast.According to a Russian Foreign Ministry statement on Friday, in light of the plan to locate the radar in Turkey, Moscow needs firm, legally-binding guarantees from the US and NATO that the anti-ballistic missile defense system will not target Russia's nuclear potential.Earlier , Moscow's envoy to NATO, Dmitry Rogozin said that, "the fact is that the United States is going on with the plan to deploy military infrastructure of the AMD system in Europe's territory, regardless of the consultations they do… with Russia." However, he noted that the deployment of the AMD radar in Turkey poses no serious direct threat to Russia's security.He also said Barack Obama and Dmitry Medvedev may issue a joint statement on the anti-ballistic missile shield later in the autumn.Turkey has been under consideration as one of the possible hosts for some elements of the US and NATO anti-missile system for several years. Barack Obama's administration scrapped Bush-era plans which saw the Czech Republic and Poland as the host countries for the AMD bases, and said the whole concept would be revised.The revision was welcomed by Moscow, which believed that the planned shield would compromise its national security. The move was an important part of the diplomatic thaw sponsored by Presidents Medvedev and Obama, also known as the "reset of relations" between the two countries.Russia wanted to build a joint system, which would use NATO and Russian capabilities to defend against a possible attack, but would not be out of Moscow's control. However the revised AMD plans failed to address Russia's concerns, with Moscow continuing to view the current plan for the European anti-missile system with suspicion.NATO approved the new concept at a summit in Lisbon last year. Turkey says its participation in the system would strengthen both NATO and Turkey's own defense capacities.Meanwhile, the latest test of the new SM-3 IB ballistic missile killer, a key element of the AMD, ended in failure on Thursday, the US Missile Defense Agency reported. The interceptor was fired from the Aegis cruiser USS Lake Erie in the Pacific Ocean, but did not destroy its target, a short-range ballistic missile launched from Hawaii 925 kilometers away.SM-3 is a naval interceptor. Its ground-based version, which is to be used in the European shield, is yet to be developed.
You can share this story on social media: