Tunisia in search of new government following Prime Minister's resignation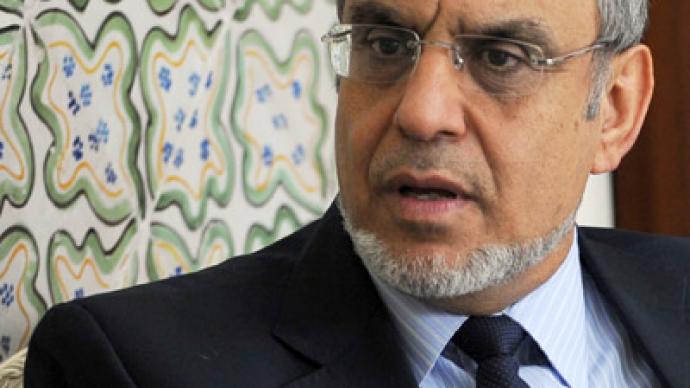 Tunisia will have a new coalition government by the end of the week, according to the leader of its main Islamist Ennahda party. The country has been without a government after Prime Minister Hamadi Jebali resigned on Tuesday.
"We need a coalition government with several political parties and technocrats," Rached Ghannouchi told reporters.

Tunisian Prime Minister Hamadi Jebali has announced his resignation after a plan to form an apolitical government that would satisfy the country's finely-balanced secularist and Islamist forces. Ghannouchi, who is Jebali's party colleague, was the most fervent opponent of the non-party cabinet.

"We must reach an agreement as soon as possible," Ghannouchi said. "I expect the new government will be announced this week."
Ghannouchi will now consult secularist President Moncef Marzouki on the make-up of the new cabinet.
The country has been in political crisis since the killing of opposition politician Chokri Belaid, which triggered mass protests earlier this month and led to resignations from the country's coalition government.
The murder escalated tensions between liberals and Islamists, with Belaid's family accusing the Ennahada party of his assassination. The Islamists strongly deny the allegations. The situation has been deemed the biggest political crisis since the country's uprising two years ago.
In addition to the disagreements surrounding the new government, there is deadlock over the drafting of a new constitution. The country's parliament is currently divided over the nature of Tunisia's future political system, 15 months after it was elected.
Tunisia has been rocked with violence since the revolution that toppled former leader Zine El Abidine Ben Ali in 2011.


You can share this story on social media: