Tunisia sentences topless Femen protesters to 4 months behind bars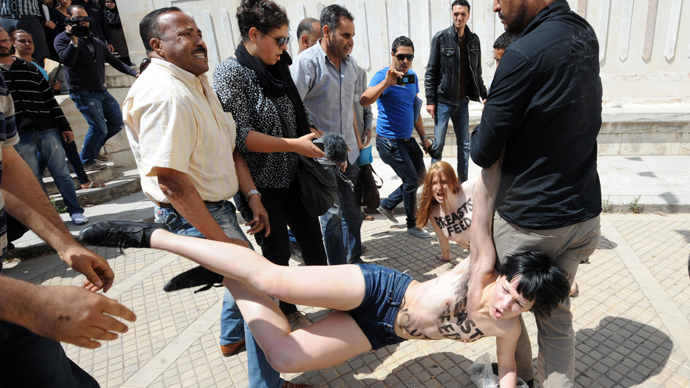 Three women who staged the first 'Arab world' Femen stunt in Tunisia on May 29 have been sentenced to four months behind bars for indecency and attacking public morals. The topless activists had been protesting in support of an arrested Tunisian woman.
The two French nationals and one German had stood by the capital's courthouse shouting "Free Amina," in support of the Tunisian who had been arrested and was later tried for protesting the policies of hardline Islamists.

"I came on May 28 to stage a political demonstration and support Amina (Sboui, a detained Tunisian activist). We made our plan on the Internet and came from Paris," one of the activists, Josephine Markmann, told a courtroom prior to the sentencing on Wednesday.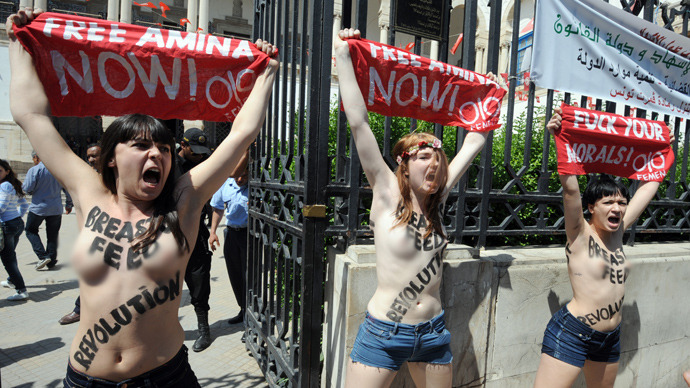 "Baring our breasts is not intended to cause sexual excitement but is a form of activism,"
said one of the French activists, Marguerite Stern, according to AFP.
The socially conservative country strongly objected to their protest, with a number of witnesses, including lawyers, trying to cover up the young women. Some attacked journalists, claiming they were giving the activists a platform for their antics. 

One of the three lawyers for the prosecution, Monaam Turki, said their controversial act could have been considered an attack on state security "under article 71 of the penal code, which carries a one-year prison sentence."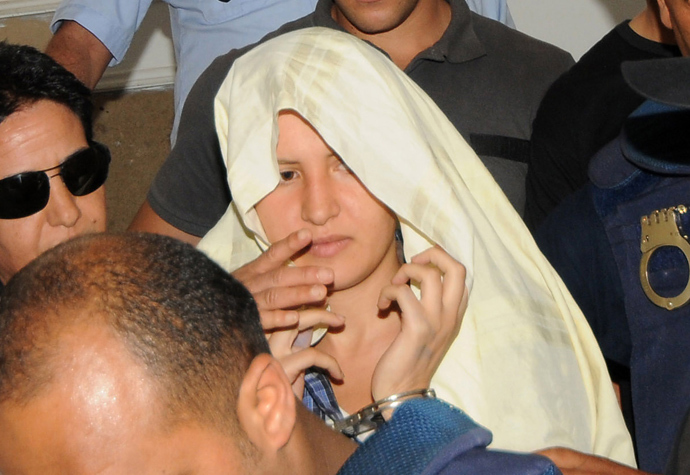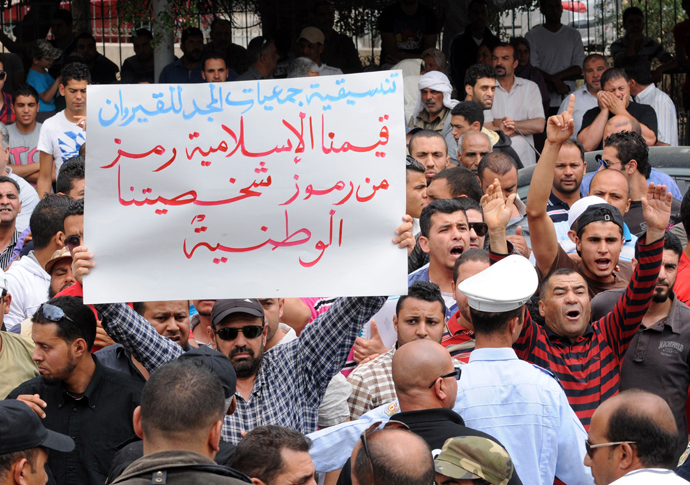 Indecency in Tunisia is potentially punishable by a full six months in prison. The spokesman for Tunisia's justice ministry had warned that the activists would not escape trial.

Three other members of Femen staged a similar protest outside the Tunisian embassy in Madrid on Wednesday to demand that their fellow activists be released.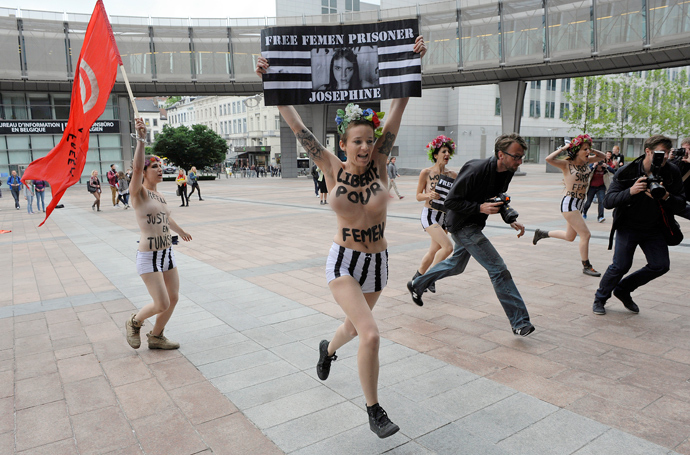 You can share this story on social media: