'Throat of Fire': One of Latin America's most active volcanos erupts, spews ash and molten rock
Ecuador's Tungurahua volcano erupted on Friday, spewing a huge column of molten rock and ash which surged 10 kilometers (six miles) above the volcano's crater following two strong explosions.
Pyroclastic material, a fast-moving current of hot gas and rock, flowed out of the northern and northwestern regions of the volcano, Geophysical Insitute of Ecuador's National Polytechnic School reported. The Institute continues to monitor the situation, as tremors are ongoing.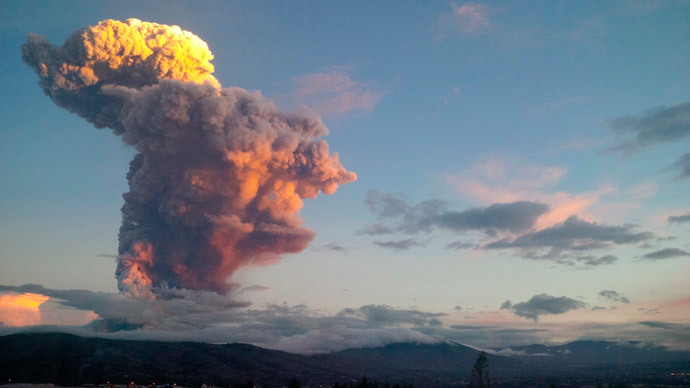 Five moderate explosions were also registered on Friday.
The 5,023-meter volcano, referred to as the 'Throat of Fire,' is located in the Cordillera Oriental of the Andes of central Ecuador and is the one of most active volcanos in South America and Ecuador.
Tungurahua had been quiet since October 2013 before resuming eruptions in February.
The volcano has been active since 1999, with the worst eruption occurring in 2006, when it killed four people and left two others missing.
You can share this story on social media: