Tuberculosis is back in the UK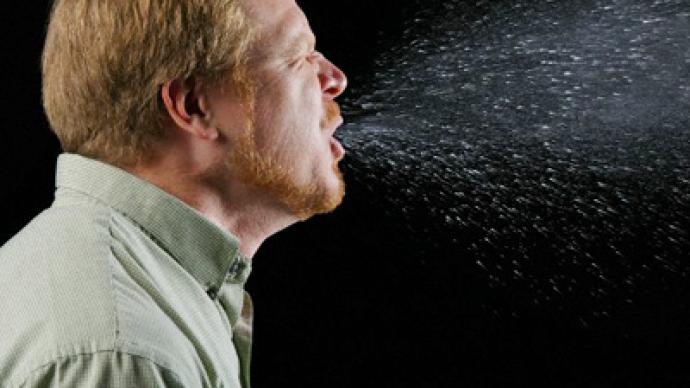 Known as the 'white plague' in 19th Century England, tuberculosis is now increasingly a modern-day menace for those living in the UK.
Viewed as the tuberculosis capital of Western Europe, the outbreak in Britain has been connected to both poverty and immigration, but now the infection is spreading beyond those high risk groups. Tuberculosis was a fatal illness most common in the Victorian era, spread as a result of badly-ventilated, damp living conditions. But tuberculosis is alive and kicking in 21st century London. A recent study shows tuberculosis has hit a 30 year high in the UK, with more than 9,000 cases diagnosed annually."The reasons for this increase is largely due to the number of people who arrive in the UK with the TB infection, who usually would have acquired the disease because of the association of having lived in a country with a high incidence of tuberculosis and also because of travels to those countries," explains Dr Ibrahim Abubakar, author of the report, Health Protection Agency.Britain has become known as the tuberculosis capital of Europe. Paul Somerfeld from TB Alert, which aims to draw attention to the threat of tuberculosis, thinks that label is a bit strong, but still "It's the only country in Western Europe where TB rates are continuing to rise. It can infect anybody, but most commonly it infects people who are poor, and that has to do with housing and nutrition and close proximity of living, poor immune systems and so on."It's a shocking indictment of the way poorer people live in the UK, particularly those who originally come from abroad. But unlike in other countries where TB is a problem, in the UK it is no longer limited to the poor, or those with chaotic lifestyles stemming from drug or alcohol abuse, or homelessness.Shyama Perera is a middle class journalist who has lived in the UK since childhood. She was ill for 5 years, weak and tired and with debilitating night-sweats, before doctors finally diagnosed tuberculosis."Deep in my heart, I knew something was wrong. I'd stopped working, I'd stopped doing all the things I normally do. I'm usually a ball of energy, but I'd become this sort of rather tired, grumpy, middle-aged woman," Shyama Perera says.Doctors are not sure where Perera picked up the illness, but say she could just have been standing next to the wrong person on London's public transport network."I was so ashamed, because TB to me, maybe because I come from Sri Lanka originally, was a disease of poverty and dirt – not deliberate dirt, but a lack of cleanliness and hygiene around you," says Perera. "To me, it was consumption, it was what Mimi dies of in La Boheme, it was dumpiness, it was D.H. Lawrence, it was not comfortable me in my nice little Northwest London home."Perera now has to take antibiotics for 6 months, and is then expected to be well. Statistically, she is much more likely to take the whole course of treatment than someone poverty-stricken or addicted to drugs or alcohol. Not finishing treatment leads to drug-resistant tuberculosis – also on the rise in the UK.In the late 1980s, the US had a similar upsurge in cases of tuberculosis. The way they solved that problem was by pumping vast sums of money into it. Ironically, the UK is one of the world's largest foreign aid donors, with huge investments in fighting TB abroad. But in austerity-hit Britain, it's unclear whether the money will be available to stop the spread of the disease at home.
You can share this story on social media: