Tsunami warning cancelled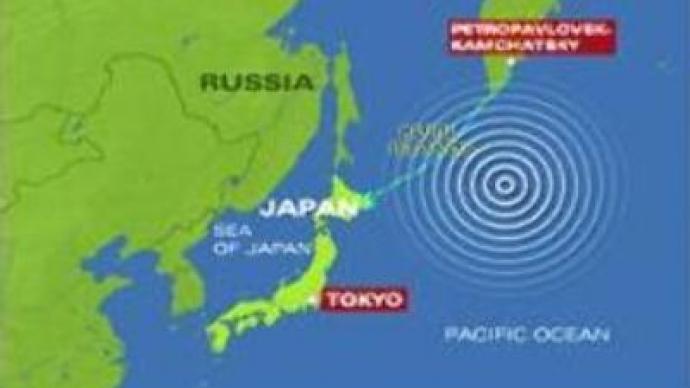 A tsunami warning in Russia and Alaska following a warning by the Pacific Tsunami Warning Centre has been cancelled. The warning was due to a 8.3 magnitude earthquake in the Pacific Ocean.
The quake struck about 500 kilometres east of the island of Itu-Roop on the Kuril Ridge. The tremors could be felt on the Russian island of Sakhalin and on the Kamchatka peninsula in the country's far east.Japan's Meteorological Agency says a 40-centimetre high tidal swell hit Chichi-jima island, the highest from the awaited tsunami. No damage or injuries have been reported, but residents of the northern coast of Hokkaido were evacuated to higher ground.The Russian Ministry of Emergency Situations says no damage has been recorded in the Kuril Islands.
You can share this story on social media: