One dead and 125 injured in Amsterdam train crash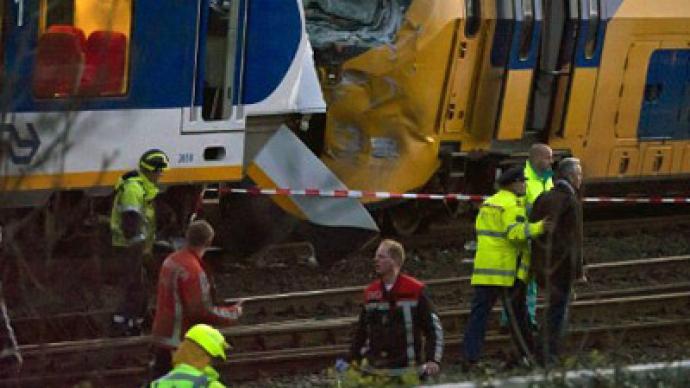 One woman has died and dozens remain hospitalized following the two-train head-on collision on Saturday. More than a hundred people were injured in the crash.
Earlier, a spokeswoman for Dutch Railways said the injuries mainly consist of broken bones and bruises. The trains collided between the Dutch capital's main station Amsterdam Central and Amsterdam Sloterdijk.National Police Corps spokesman Ed Kraszewski told local reporters that some 70 people had minor injuries and some 44 were "seriously or very seriously injured." He said the victims sustained broken bones and neck injuries.It was not immediately clear how the two trains ended up traveling toward one another on the same track. Kraszewski said the cause of the crash would be investigated.Fleets of ambulances carried the injured away from the scene.Local news channel AT5 reports that the location of the crash complicates emergency personnel access to the site. All trains west of the capital have been suspended. This also includes the very popular Schipol Airport express.
You can share this story on social media: