Tourist bus crashes in Italy: 1 dead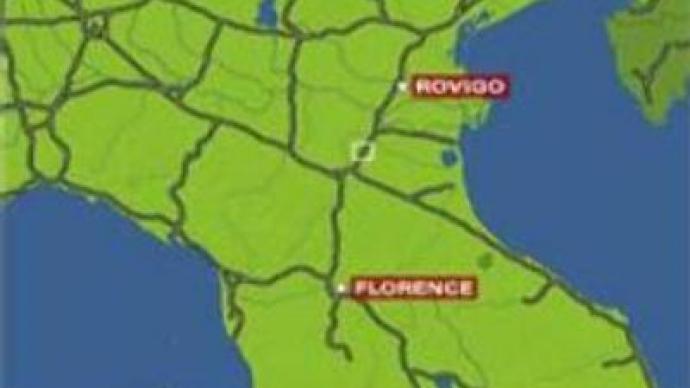 At least one person is dead and 19 injured after a bus carrying Russian tourists turned over in Italy. The bus had been travelling to Florence from Rovigo, in northeastern Italy.
As it is reported, at least 19 people are being treated for injuries in hospitals.Authorities say there's no immediate danger to the lives of the injured, although four are said to be in a grave condition. The cause of the accident is not yet clear, but preliminary reports say it could have been due to heavy fog.
"One Russian citizen, Lyudmila Porvatova, born in 1975, died. The other passengers were treated in nearby hospitals in the towns of Ferrara and Bologna. The majority of them has now been released, and will continue with their trip, but four Russian citizens remain in a grave condition. Doctors say there's no immediate threat to their lives. A consulate employee has gone to the scene and is working with Russian citizens. The Consulate and Embassy are ready to offer any assistance to relatives of the injured, for example, those who want to fly out to Italy to see their loved ones. We would like to express our sincere condolences to the relatives of the injured,"
Oleg Terentyev, Russian Council in Italy, said.The Russian Embassy in Italy has opened a hotline for relatives and friends of the victims:
+39 33 51 83 00 81
You can share this story on social media: