Top Russian commander warns of treaty collapse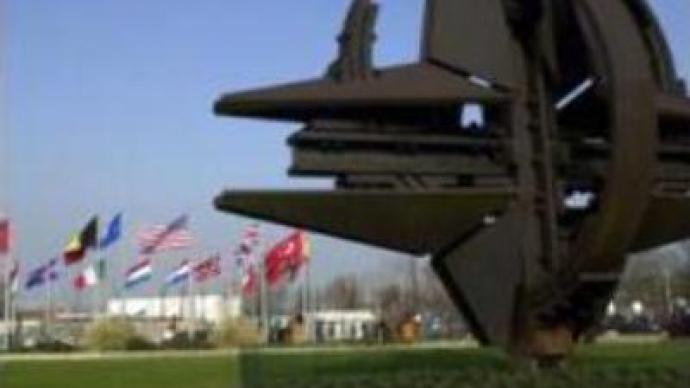 Russia's Chief-of-Staff, General Yury Baluevsky, has said the Treaty on Conventional Armed Forces in Europe is on the verge of collapse – and the fault lies with Russia's Western partners.
Speaking at the Russia-NATO Council in Brussels, he also added that the threat of Iran against Europe and America has been overestimated.
The future of NATO-Russia operations are being overshadowed by two burning issues causing Transatlantic tension: the Conventional Forces in Europe and the Anti-Ballistic Missiles treaties.
The 1990 treaty aims to enhance arms-control in Europe. It was amended in 1999, but NATO hasn't ratified the new version, demanding Russia first withdraw from Soviet-era bases in Georgia and Moldova under the Istanbul Agreements.Russia's President Vladimir Putin, however, insists there is no legal connection with the Istanbul treaty, and as Russia is the only country complying with the CFE, he could unilaterally suspend it. General Baluevsky said, "The countries have suddenly started worrying – they thought they could do anything to Russia without Russia being able to respond. But once our President offered a moratorium, there's been an outcry of protest. But let's look closely at the new NATO members who are not in a hurry to join the Treaty. So this is not the question to Russia." The possible deployment of a ballistic missile defence system close to Russia's borders is also an ongoing bone of contention. Washington argues the system is a shield from Iran and North Korea. The General, however, strongly disagrees.
"Speaking about Iran's current capabilities, it is clear Tehran is developing ballistic missiles with a range of less than 2,000 KM. And I have to stress that Tehran needed around 10 to 12 years to achieve these results. Such missiles are only capable of reaching Israel and not Europe or the United States. So when today the West says Tehran is developing missiles with a range of up to 5,000 KM and even inter-continental missiles with a range 8,000 to 10,000 KM, such threats are overestimated,"
says Mr Baluevsky.NATO members didn't discuss the outcome of the meeting, but were happy to hear Russia's views.Colonel Brett Boudreau, Spokesman for the NATO Military Committee, said,
"Both sides made their positions clearer today – General Baluevsky was an articulate speaker and presented the Russian position very clearly on a number of issues including the CFE and missile defence. And equally the allies in their turn have also explained their collective commitment and their position on each of those issues."
NATO officials claim there is still a lot of optimism about co-operation with Russia within the Council. But despite everyone saying this is not the end of the dialogue, an agreement on the CFE and ABM Treaties seems a long way.
You can share this story on social media: