Top brass arms plan: ballistic missiles and a secret spy sat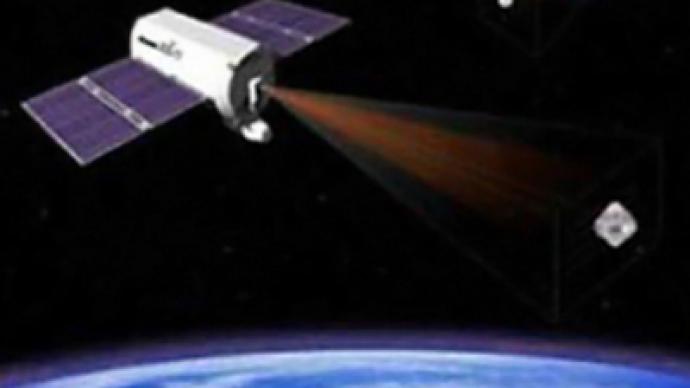 The Russian Defence Ministry has announced its procurement plans for year 2009. Among the hardware are 49 combat aircraft, a Topol-M missile regiment, and a next-gen military satellite.
The biggest acquisition for the ministry is a new regiment of mobile intercontinental ballistic missiles, Topol-M launchers. It will the second and last regiment armed with Topol-M planned for deployment, Colonel-General Nikolay Solovtsov, head of Russia's strategic missile military branch, the RVSN, said Friday.
After it's on duty by the end of 2009, the RVSN will focus on more advanced weapons like the new RS-24 with MIRV-equipped warheads.
"When other nations develop new offensive capabilities, new intelligence systems, and when we see deployment of the global ballistic missile defence by the US, we can't stand where we are in terms of nuclear missile weapons," the general told journalists.
Solovtsov also said a new robotised defence system, meant for guarding strategic facilities, will be tested this year. He didn't reveal any details, and said all the information about it is classified.
The Russian Air Force will receive 49 new or upgraded aircraft this year, announced Deputy Defence Minister Vladimir Popovkin, who heads the procurement service for the Russian armed forces. They will also receive 31 helicopters.
The official confirmed earlier reports that the ministry has bought a number of drones from Israel.
"We have ordered UAVs from Israel, not to send them to war, but to test the principles of their use," he said.
The Space Troops have contracted six new satellites, including a 'principally new' reconnaissance satellite. Again, no specifications or details have been revealed.
In 2009, a new coastal missile system will be finished for the Navy, and the Army will have 304 new armoured vehicles.
You can share this story on social media: