Tony Blair visits Israel and conflict-torn Palestine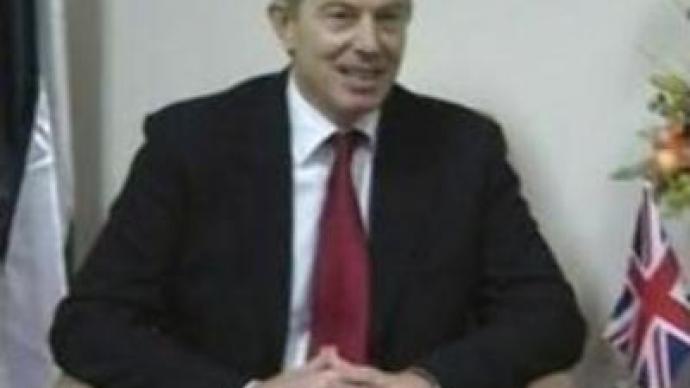 The British Prime Minister Tony Blair has arrived in Jerusalem where he is to meet Israeli Prime Minister Ehud Olmert. Earlier Mr Blair met Palestinian President Mahmoud Abbas.
Tony Blair met Mahmoud Abbas in Ramallah.The visit of the British Prime Minister was aimed at speeding up the peace process in Palestine. Meanwhile reports of sporadic gunfire in Gaza City keep coming.Mr Blair backed an earlier call by the Palestinian President to have new presidential and parliamentary elections aimed at breaking the stalemate between Fatah and Hamas. The initiative of the Palestinian president is thought to have sparked the latest violence outburst in the region.The two rival factions of Fatah and Hamas declared a ceasefire Sunday. However, reports of street battles came just an hour after the agreement was announced. Gunfight was heard near the presidential offices in Gaza City. There were also reports of intense shooting outside the Fatah stronghold in the city. Some experts suggest this could be the beginning of a civil war.
"If they really start attacking each other on such a level – it's the beginning of civil war,"
said Yevgenij Satanovsky, the president of the Middle East Institute.
"As for the attack on Haniya, the military attack during which three children of one of the leaders of Fatah were killed, was out of all Palestinian traditions. That is a process which will not stop,"
stressed Mr Satanovsky.
You can share this story on social media: