Toddler saves sister by holding her afloat with own teeth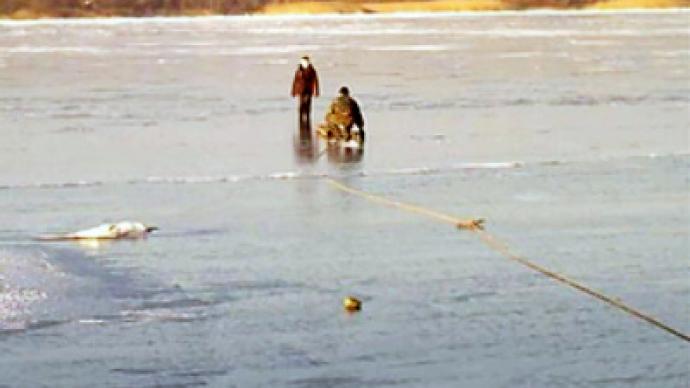 A five-year-old boy has rescued his sister, who broke under ice covering a Siberian river. He grabbed her by the hood with his teeth and did not allow her sink for 30 minutes until help arrived.
While Danila Zaitsev was lying on the ice edge, another girl ran home and called for her brother, 15-year-old Ivan Zhamyanov. The teen managed to fish out Danila's little sister, who is just six years old, out of the cold water.
Then he brought her home and performed first aid on the freezing exhausted child. By the time the first adult arrived all participants of the dangerous adventure were safe and sound.
Ironically, little Danila doesn't remember saving his sister's life. The fear for her was so intense that the memory just slipped away from him.
Now rescue services in the Republic of Buryatia, where the incident happened, want to award both boys for their courage.
You can share this story on social media: