2007 to be the bloodiest year in Afghanistan: Taliban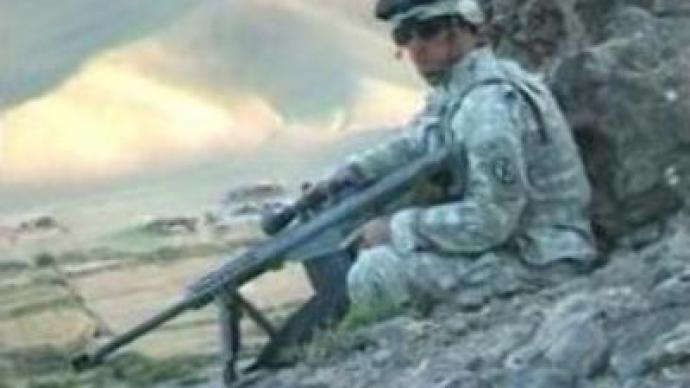 NATO has said it had killed a Taliban commander in Afghanistan as soldiers attempt to retake a town from militants. The Taliban has stressed it would launch thousands of suicide bombers as part of a spring offensive.
The news comes as the United States takes command of the 33,000 strong NATO force in the country.2007 will be the bloodiest year yet in Afghanistan, warns the Taliban. A grave threat indeed in light of the fact that 2006 saw 4,000 people killed there, which was the highest death toll since the fall of the Taliban six years ago.The country will see a virtual doubling of combat troops to prevent future bloodshed as the U.S. takes the reins of the International Security and Assistance Force.The outgoing comander of the NATO troops had a few choice words at the hand-over ceremony.
"This will take more than military success alone. We must now work even harder and more energetically to achieve synergy between the five key strands of reconstruction, development, governance, improvements in relations with Pakistan within an ever growing and expanding cloak of security,"
said general David Richards.Incumbent U.S. General Dan McNeil says troops won't leave until the country is once again secure. But progress is likely to be slow. Years of fighting have left the country one of the poorest in the world. Billions of dollars of aid has made some impact but in general has failed to rebuild the war-ravaged country.The Afghan authorities and the country's leader, Hamid Karzai have wide international support, but are all but powerless to impose their authority beyond Kabul.The sense of lawlessness beyond the capital is fuelled by the opium trade. Afghanistan produces around 90% of the world's opium, which accounts for about a third of the country's economy. And the Taliban is fighting back with renewed vigour. President Bush wants an extra $ U.S.10 BLN for the Afghan army and police and more troops to be deployed. But international allies have so far been slow in showing support for his plans.
You can share this story on social media: