The land of timeless classics: Chelyabinsk Region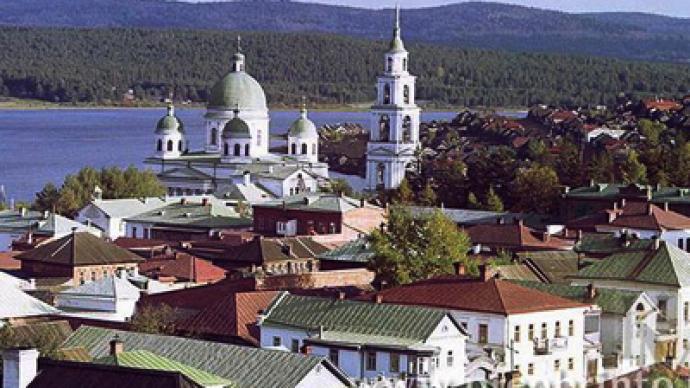 For centuries, Russia's Chelyabinsk Region has been a defense powerhouse, arming the Tsars' armies and establishing the Soviet Union's formidable nuclear arsenals. But cold steel and nuclear weapons are not the only contributions the city has made.
For decades now, the region, located on the border between Europe and Asia, has been a manufacturing giant, producing everything from military watches to engraved metalworks. As RT discovered, some of those heirlooms of the past are experiencing a comeback as collectors and the public turn to timeless classics.Time seems to stand still at the Zlatoust watch factory. Being there is like being in a time-warp. Similar factories, perhaps, can only be seen now in old Soviet documentaries from the '60s and '70s. Amazingly, despite the old machinery, workers at the watch factory manage to produce some timeless pieces.Russian divers' watches have been hogged by collectors worldwide for several decades now, but most can only get their hands on costly replicas which have nothing to do with the originals. The real deal is being made in the city of Zlatoust."We produced these watches until 1974 for the Soviet Navy," a watchmaker, Nikolay Moskvichev, told RT. "Then we stopped, because there was no need for them, but now, suddenly, they have become popular. So, we have renewed production, but in a very small capacity."And it is not only watch fans taken care of in Zlatoust, the city has something to offer even to modern-day swashbucklers."From 1815 Zlatoust was the center of cold arms production in the country. The city essentially supplied weapons to the entire Russian Imperial Army," said Yuriy Gribkov, a head artist at "Praktika" armory.These days, the city supplies cold steel weapons widely used by Russian Special Forces, the military and state officials as state gifts and rewards for outstanding service."Our clients include the army, fleet, Russian Federal Security Service, and private collectors," Yuriy Gribkov explained. "Though cold steel weapons are more of a symbolic item now, rather than a functional one, they signify power and honor to this day. I think every officer should at least have a cutlass in his possession."So, whether you are looking to reaffirm your status with a blade or to keep time with a heavy-duty military watch, Zlatoust, the city of ironworkers who manage to merge history with innovation, will probably have what you want.
You can share this story on social media: