"Time to close it out," says Superman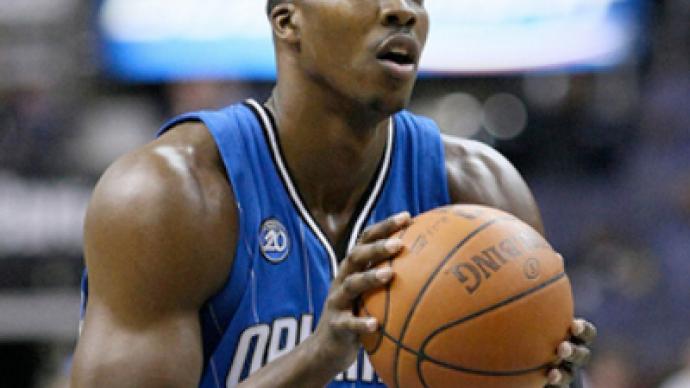 Dwight Howard lifted Orlando Magic to a 116-114 victory over the Cleveland Cavaliers on Tuesday night, putting the regular season champions on the verge of tumbling out of the NBA finals.
The center, nicknamed Superman, dominated the overtime period after the regulation ended 100 apiece. Howard's two free throws with 21 seconds remaining capped a 10-point effort. Eventually, the Superman finished with 27 points and 14 rebounds on the night.
Not surprisingly, King James was the best among the Cavs, scoring 44 and earning 12 rebounds, but that wasn't enough to save the Cleveland side from facing a stunning series defeat. Curiously enough, James reached the 40-point barrier for the third time in the series, but all those games had ended in losses for the top-seeded Cavs.

Thus, Orlando Magic have taken a 3-1 lead in the best-of-seven series.
"Now it's time to close it out," Howard told reporters after the game. "We have to have the killer instinct. If we want to win a championship, this is what it takes."
You can share this story on social media: