Siberian tiger kills zookeeper in Germany
Published time: 25 Aug, 2012 18:28
Edited time: 25 Aug, 2012 22:28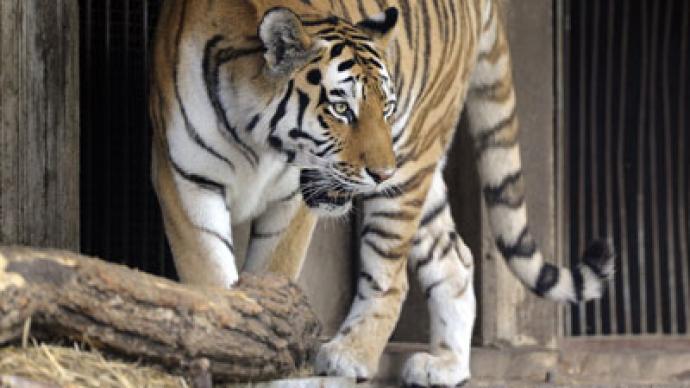 An escaped tiger has mauled its female keeper to death before being shot dead at a zoo in Western Germany.
The four-year-old male Siberian tiger, named "Altai", escaped its enclosure Saturday when a gate was not properly secured, police spokesman Stefan Kirchner said.
After making his way to an adjacent storage building, he violently attacked a 43-year old keeper. The unidentified woman was mauled and bitten, dying from her wounds in hospital.
The zoo was evacuated and an armed police team called in, but the animal had already been killed, shot dead by the zoo's director immediately after the attack.
"This is the darkest day of my life," zoo director Theo Pagel said, who shot the tiger with a rifle through the storage building's skylight- before it could make its way to the visitors area.
Police say it is unlikely any members of the public witnessed the incident.
Altai was moved to Cologne in April last year and was paired up with a 7-year old companion from France named Hanya. In November the pair gave birth to three cubs.