Thursday's press review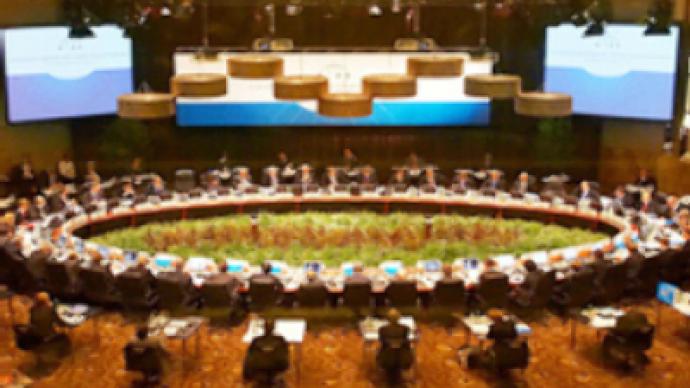 Russia's newspapers on Thursday concentrate on four topics: advising the government on its relations with the new U.S. administration; attempting to figure out America's intentions in Afghanistan; exploring the options in Russia-EU relations; and the pers
KOMMERSANT publishes a column by an expert of the Moscow Carnegie Center, Maria Lipman, who writes that the 2.5-month transition period during which the new administration will gradually replace the old one, is the best possible time for Russia to figure out what, in fact, it wants from the US. So far, the columnist says, Russia mainly makes known what it doesn't want: US missile defense in Europe and NATO expansion into Georgia and Ukraine.
VREMYA NOVOSTEI writes that Barack Obama is planning to increase US military presence in Afghanistan in the next few months by sending in several thousand more troops. The paper says America's allies are not ready to share this idea, even Germany that is increasing its own presence in the Central Asian country doesn't want its soldiers anywhere near the South of Afghanistan where fierce fighting often breaks out. The second part of the initiative, negotiations with the 'moderate' leaders of the Taliban, is supported by the UN mission in Afghanistan, says the paper. It also quotes senior Russian diplomats who believe that peace negotiations with such extremist groups like the Taliban, are a totally senseless exercise.

IZVESTIA's Ksenia Fokina writes in her column that at the moment Europe looks upon Russian-American relations and their role in the world in a different way than before. After the success of the joint peace plan by presidents Medvedev and Sarkozy in South Ossetia, she writes, this week they are again in the spotlight of attention, sharing very similar ideas about crisis management while the Russia-EU summit is about to re-launch the dialogue between Europe and Russia on a new level. Europeans, says Fokina, are totally prepared to share their experience of dealing with Russia 'in a new way' with their U.S. colleagues at the G20 summit in Washington where Russia's and Europe's positions are going to be very close.
NEZAVISIMAYA GAZETA's Evgeny Grigoriev writes in his column that despite the good understanding that now exists between the leaders of Russia and Europe, there are still many problems in Russia-EU relations. He says an important one among them is distrust of Russia's good intentions in the sphere of energy, felt by some European politicians. They even suggest a special EU committee on EU-Russia relations which would include Poland, as well as Germany and France, and could 'prevent Russia's energy dictatorship'. The author says that is not a majority opinion in Europe, and then again – the financial crisis presents such a common threat to all that it is going to dominate both the EU-Russia summit and the summit of the G20.
NOVAYA GAZETA has an exclusive interview with Javier Solana, the EU High Representative on Foreign Policy and Security who says that building a strategic partnership with Russia is one of the most important tasks for EU foreign policy. He says the stakes in EU-Russia relations are so high for everyone, while every European nation has its own interest in relations with Russia, that it was decided to renew the negotiations on a new Agreement. The European politician thinks that such negotiations are the best possible instrument for solving the existing problems between Moscow and Brussels.
Evgeny Belenkiy, RT.
You can share this story on social media: