Three churches torched overnight in southern Russia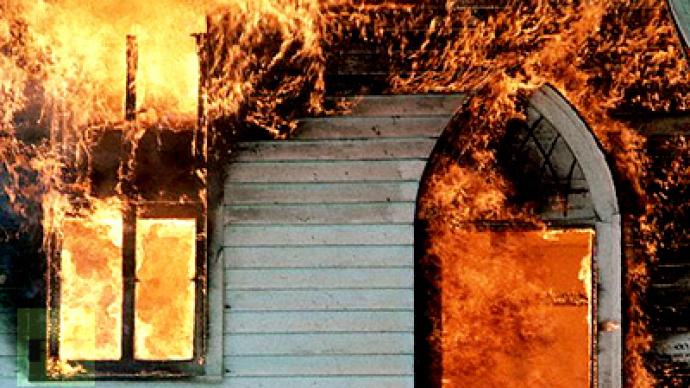 Two Russian Orthodox churches and one Baptist church were targeted by arsonists on Monday night. One of them was almost burnt to the ground.
The attacks were in the Karachaevo-Cherkessian Republic, between 4 and 6 a.m. The Orthodox church in the village of Ordzhonikidzevsky was almost totally destroyed, local police told Interfax news agency.Two other churches in the nearby city of Karachaevsk, were saved by night attendants. A room was damaged in one of the churches and the other had its porch charred.Nobody was hurt in the arson attacks.Attempts to damage Christian churches are aimed at destabilizing the mixed Christian and Muslim society of the southern Russian republic, believes head of the regional Spiritual Administration for Muslims, Ismail Berdiev."Whatever religion a person believes in, he won't raise his hand against a temple or a mosque alike, for both of them are houses of God," RIA Novosti cites him as saying.
You can share this story on social media: