Three die in Kansas shooting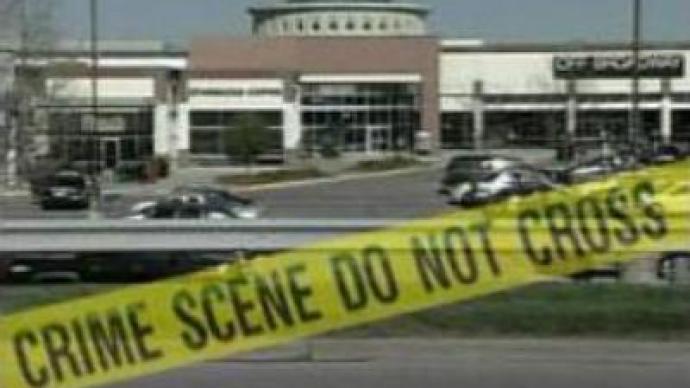 Three people have been killed in a shooting at a crowded shopping mall in Kansas City in Missouri, the U.S. The gunman opened fire in a car park – murdering two people – before killing another inside the building.
Two others were injured in the attack, before police marksmen finally shot and killed the gunman.Police are investigating reports the gunman may have been responsible for shooting dead a woman and wounding a policeman earlier in the day.The latest incident follows a series of gun attacks in the U.S.Earlier this month, 32 people died in a massacre at Virginia Tech College when a student went on a shooting spree.
You can share this story on social media: