Thousands pay last tribute to Hrant Dink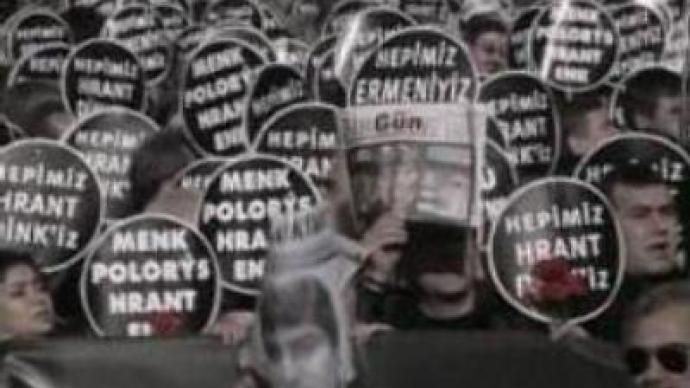 Mourners have gathered in Istanbul for the funeral of Armenian journalist Hrant Dink whose murder stunned the nation. Tens of thousands of people joined the cortege from the newspaper offices where he was killed to an Armenian Orthodox Church.
People carried banners reading "we are all Hrants" and "we are all Armenians."
Police are questioning seven suspects, including teenager Ogyun Samast who prosecutors say has confessed to the killing. They believe the suspect acted out of nationalism and wasn't linked to any specific group.
Many Turks were shocked that Dink who sought reconciliation between Turks and Armenians was apparently killed for his views.
You can share this story on social media: