Thousands of Venezuelans protest Chavez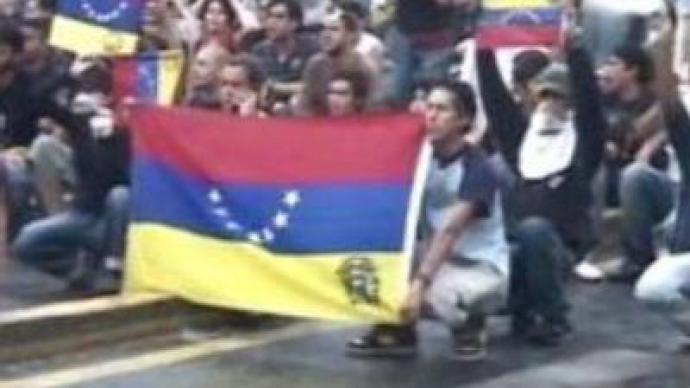 Thousands of people are on the streets of Caracas continuing three days of rallies demanding free speech in Venezuela. Protests erupted after President Hugo Chavez revoked the broadcast licence from Radio Caracas TV.
Demonstrators presented authorities with a document accusing Hugo Chavez of restricting freedom of expression by pulling the plug on Radio Caracas TV (RCTV).RCTV was forced off air on May 27. Hugo Chavez accused the opposition aligned channel of violating broadcasting laws, citing its conduct during a failed coup in 2002.
You can share this story on social media: