Thousands demand Olmert's resignation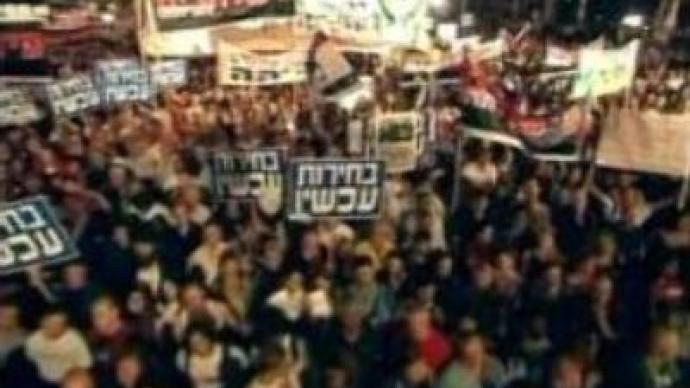 In Israel more than 100,000 people took to the streets of Tel Aviv Thursday night, to demand the immediate resignation of the Prime Minister, Ehud Olmert and Defence Minister Amir Peretz.
"Failures, go home" was the most popular slogan at Rabin Square. People gathered there after sunset on Thursday, united by one wish – to express their distrust of the government over its handling of the war in Lebanon.After a minute of silence in memory of those killed in last summer's conflict, parents of the fallen soldiers challenged the government.
"Ask us for forgiveness because you [the government] have failed, and step aside because you can't break us, you can't destroy every value we instilled in our children,"
said Osnat Wishinsky, mother of a fallen soldier. The demonstration came in the wake of an independent report released Monday, which accused Mr Olmert of hastily taking the country to war against Hezbollah last summer.Prime Minister Olmert, however, refused to leave office and vowed to correct his mistakes, despite the growing pressure.Earlier on Thursday the Israeli Parliament interrupted its recess for a special session to discuss the report. The 34 days of fighting in Lebanon claimed the lives of 160 Israelis with 4,000 rockets fired at Israel by Hezbollah. More than 1,000 Lebanese people died in the conflict.
You can share this story on social media: