Thirty pieces of silver now equal one rouble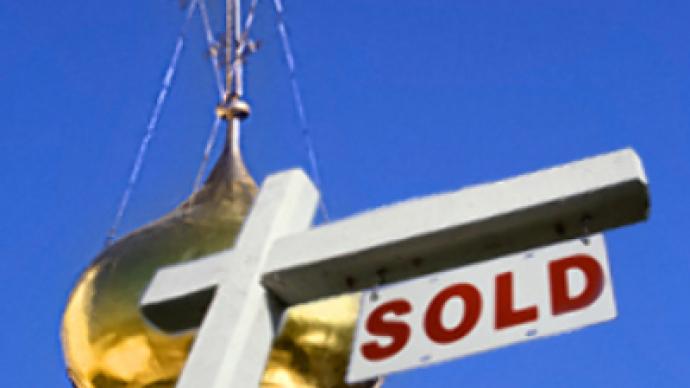 It's often said that God moves in mysterious ways – but a church? Last seen in July, the Church of the Resurrection near the Russian village of Komarovo, around 300 km from Moscow, has recently disappeared. However, it doesn't seem to be relate
A spokesman for the local Orthodox Church told Interfax news agency that only the basement and some fragments of walls were left of the two-storey church. It's believed that those who dismantled the building were locals.
It's reported that one rouble (around four cents) was received for each brick. According to some, the whole business is perfectly legal, if a little questionable, morally. They say local authorities had sold the building to a businessman, who then paid local villagers one rouble per brick to dismantle the church in order to obtain the bricks.
Meanwhile, Church authorities claim that, although the church had been closed for some time, the diocese was planning to reopen it in the near future.
The Orthodox Church spokesman said the question of renewing services there had been discussed since the 1990s, but this summer a survey of the building was finally carried out, which confirmed that the building was well preserved and could be restored
The church was built in 1809 and funded by a rich local woman. It was closed in the 1930s, during the Soviet era. Until 1988 it was a school for children with disabilities.
The Orthodox Church has condemned the ruining of the church, saying the people who did this have gravely sinned.
Local authorities are investigating the matter and the opening of a criminal case has not been discounted.
You can share this story on social media: