The twin towers: New York remembers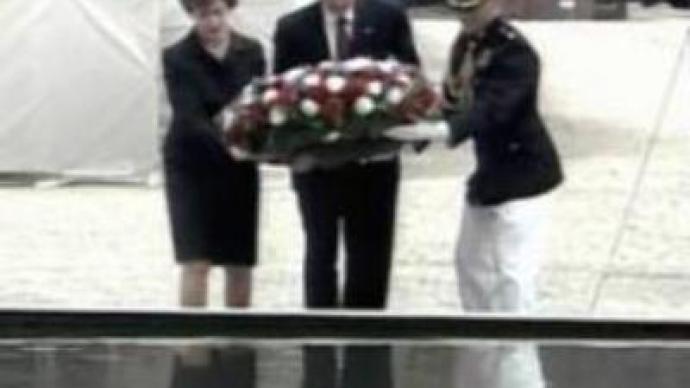 Five years on, the United States commemorates victims of the September 11 terror attacks. President George Bush laid a wreath at New York's Ground Zero site to remember the nearly 3,000 who died.
All that remains of the place where two hijacked jets crashed into the World Trade Center towers is a gaping hole several stories deep. But something has remained unchanged since that tragic time – the constant influx of people flocking there daily to reflect, pay their respects or say prayers for 2,992 people who lost their lives.Meanwhile, the U.S. government faces other, more serious, controversies linked to the re-construction and clean-up effort. Just days ago, a New York medical agency issued the largest study of post-9/11 health problems. This found that nearly 70 percent of Ground Zero workers suffered from lung problems because of the toxic dust and fumes.Emotional and psychological wounds emerge alongside, which will not heal. Those who witnessed destruction of the twin towers say their lives are changed forever.In a bid to revive this part of lower Manhattan, construction of a 78-storey "Freedom Tower" will begin next year. But for the victims' families, survivors, and the millions of television viewers who watched the towers' collapse, this area will forever serve as a memorial to those who lost their lives that fateful day.
You can share this story on social media: