The Priest's murder is being investigated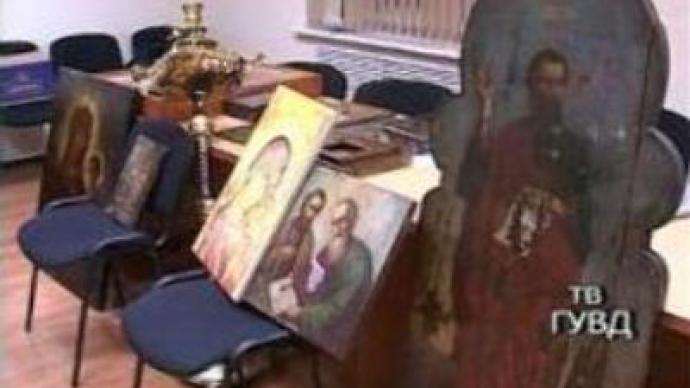 Parish priest of the Saints Peter and Paul Church in the Sverdlovsk region in the Urals was killed while trying to stop thieves stealing icons from his church. The suspects have been arrested.
The body of Father Oleg Stupichkin was discovered after fire was put out in the Saints Peter and Paul Church. Investigators think he was struck over the head with a blunt instrument The police say the murderers had likely torched the building to cover up their crime. Two local residents were arrested soon after the incident, on charges of murder and burglary. Twenty-one icons, which can fetch high prices on the antiques market disappeared from the church. Most of them have since been recovered – some on the suspects and the rest in a nearby graveyard.
"These people have been convicted several times already… sentenced for burglary and drug dealing. Now they are detained and the case is being investigated thoroughly,"
Mikhail Savchin, the Deputy Prosecutor of Sverdlovsk region says.The priest had a large family of four children. The incident has rocked the local community.
You can share this story on social media: