The Pope turns 80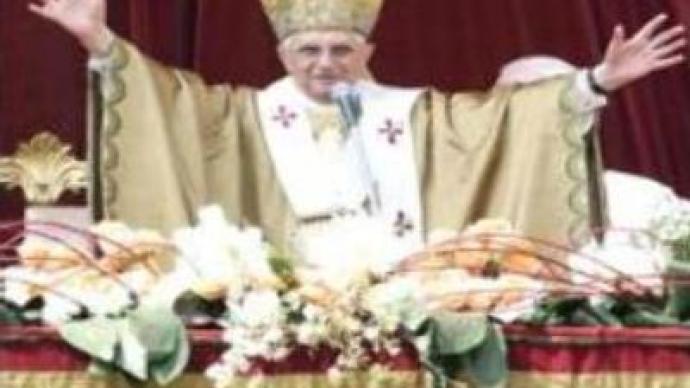 A mass is being held at the Vatican to celebrate Pope Benedict XVI 80th birthday. He was elected as head of the Catholic Church almost a year ago, following the death of his predecessor, Pope John Paul II.
He's one of the oldest men ever to assume the papacy.
Most recently, Pope Benedict XVI published his first book, "Jesus of Nazareth".
He gained widespread respect among Catholics when he announced plans to put the late Pope John Paul II on the fast track to sainthood – when normally it takes 5 years.
You can share this story on social media: