The Pope celebrates 80th birthday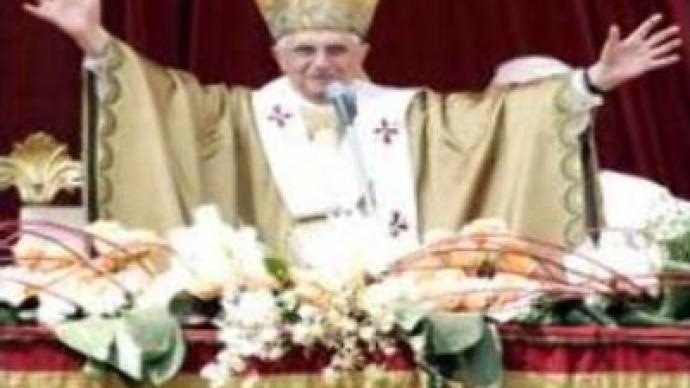 Pope Benedict XVI is celebrating his 80th birthday. Ceremonies to mark the anniversary began on Sunday with a Mass at the Vatican and continue on Monday – the actual day.
Pope Benedict is one of the oldest men ever to assume the papacy. Born Joseph Ratzinger, in Bavaria, he was ordained in 1951.
Although he had vowed to continue his predecessor's Pope John Paul II style in his papacy, many say Pope Benedict has taken a different turn.
"Benedict is an intellectual and he listens. You can have a conversation with him – it is not like the monologue you got from John Paul II. He is all about healing the strife between progressives and conservatives that was so sharp before, and he has made overtures to both sides," said John Wilkins, former editor of the Tablet magazine.
Most recently, the Pope published his first book – "Jesus of Nazareth", and in the introduction, stated that everyone is free to contradict him.
He gained widespread respect among Catholics by putting the late pope John Paul II on the fast track to sainthood – a process that should normally take five years.
His visit to Turkey and countless meetings with the Muslim community went to show he wants dialogue between all the world's religions.
And in his first meeting with Russia's President Putin, Pope Benedict said he wanted to strengthen ties with the Orthodox Church, as well as all other branches of Christianity.
You can share this story on social media: