The New Year's show that wouldn't stop…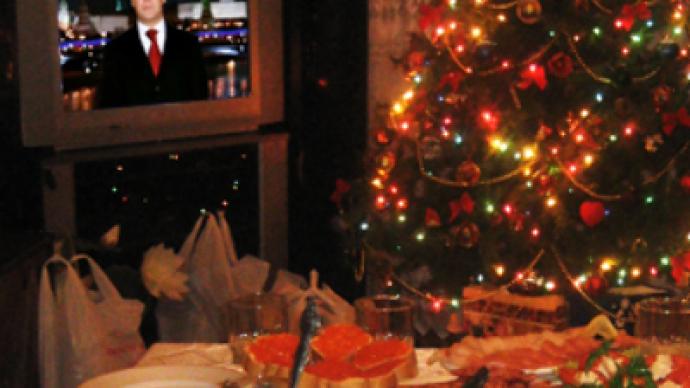 TV viewers in Tomsk, western Siberia, welcomed in the New Year on no fewer than seven occasions.
The TV-3 channel mistakenly aired a special programme, complete with President Medvedev's greeting to the nation, every night during the first week in January.

Surprisingly, the ratings grew from day to day. The January 7 repeat of the show scored the highest rating of all.
The head of TV-3, Aleksandr Karpov, said the Tomsk regional radio and television transmitting centre was responsible. However, he also saw the funny side of it.

After a few days, viewers started calling the channel. The problem was, the staff were all on holiday, so the phones went unanswered.
"Later we all laughed at the amusing remarks in blogs left by Tomsk residents, and even thanked some of them for their comments", the head of the channel told Trud newspaper.
City residents also thanked the channel's management for the fun they had.
Among the viewers' responses were suggestions that the channel had found a new way of "promoting" the President. Another said that aliens had taken over the station.
The operators of the transmitting centre during the first few days of 2009 were only responsible for the signal quality, not the content of the broadcasts.
As far as they were concerned, everything was running smoothly.
You can share this story on social media: