The Media Mirror - What's in today's Russian press?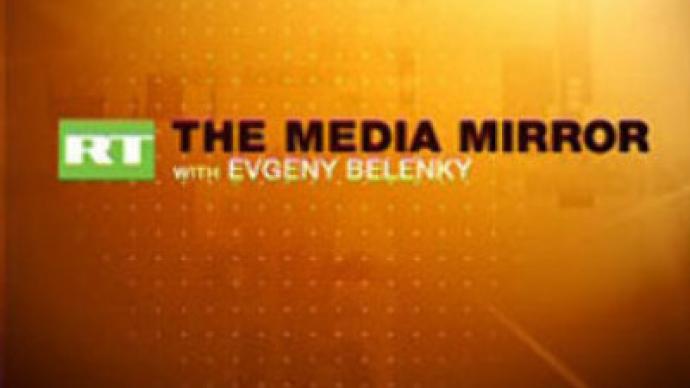 The Bishkek summit of the Shanghai Cooperation Organisation is the main focus of the Russian media.
KRASNAYA ZVEZDA, the armed forces daily, writes that equal opportunities for all nations in maintaining their security and stability are essential for all member states of the SCO. All of them prefer a multi-polar world to the domination of one superpower.
NEZAVISIMAYA GAZETA focuses on the 'unexpected' visit by the Iranian President and his spontaneous meeting with President Putin. At that meeting – or rather during a short walk together – the Presidents managed to discuss matters of international relations and co-operation with the International Atomic Energy Agency, writes the paper.
KOMSOMOLSKAYA PRAVDA says, in spite of a few differences, China wanted to talk economics and Russia on politics and national security – all members agreed to develop further co-operation in the spheres of security, energy and illicit drugs trafficking controls. Both China and Russia made investment promises to Bishkek but China went further: it gave Kyrgizstan the money to pay for the summit.
Strangely enough, says the article, during the summit no side as much as called the United States or NATO by their name. Various substitutes were used instead. The present parties agreed that no country can and should try to solve world or regional problems single-handedly.
While the SCO leaders were preparing to leave for Chelyabinsk to preside over the final phase of the joint military exercise of their armed forces, good news came from the area of the exercise: the joint force at the Urals has so far consumed 210 tons of food and 200 tons of water and beer, writes the paper.
Expert opinion on the SCO is attached to the article: Maj. Gen. Alexander Altunin of the Institute of Military and strategic analysis says that the SCO is quietly becoming a new centre of power in the East. This new centre definitely opposes the U.S. and their allies' policies in Asia. But the interesting thing is that U.S. allies Pakistan and India, which like to co-operate closely with both Russia and the U.S., dream of becoming SCO members as much as the firmly anti-American Iran. There is a new interesting intrigue unfolding now in Asia, says the general, and it is worth monitoring.
NEZAVISIMAYA GAZETA says, Ukraine has become a bridge between Moscow and Brussels, and it is on the eve of parliamentary elections too. The author, German academic Alexander Rar, believes that Ukraine, which has already shown its ability to compromise, will do it again and emerge from the election whole and sound, and with flying colours.
You can share this story on social media: