The Media Mirror - 24.07.07. What's in today's Russian newspapers?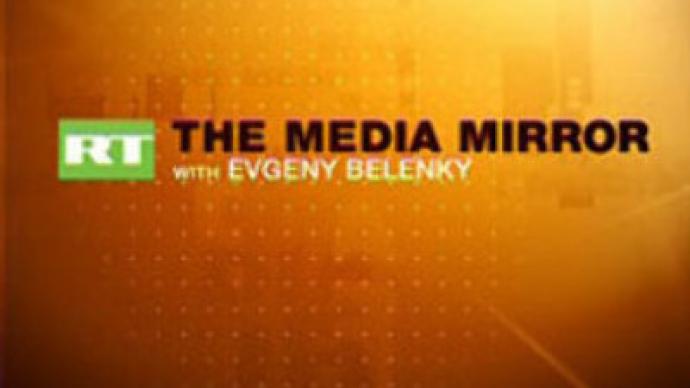 Russian newspapers discuss the law enforcement reform conceived in May 2007, refer to the interview with Alexander Solzhenitsyn from Der Spiegel Magazine and review the autobiography of Herbert Wells published for the first time in Russian.
KOMMERSANT writes it has found out the details of the law enforcement reform conceived in May 2007. The current draft of the Act on the Law Enforcement Agencies in the Russian Federation is supposed to become law on January 1, 2008. Eight out of 11 Russian law enforcement agencies so far have no specific law regulating their work.
Apart from this function, says the paper, the government hopes that the unification of the conditions and legal provisions for these agencies will help to overcome corruption.
IZVESTIA reprints the interview with Aleksandr Solzhenitsyn, now 88 years old, from Der Spiegel Magazine. Asked why he refused all awards from Gorbachev and Yeltsin, the living Russian classic replies that if in the first case the award was for the Gulag Archipelago, and it was not his to receive as the book had been written with the blood of millions, the second time, under Yeltsin he "refused to receive awards from the government that had brought the people to despair," as he said.
Of President Putin the great Russian writer says: "He inherited a robbed country that had been knocked off balance, with the majority of the population demoralised and impoverished".
Vladimir Putin, says Mr Solzhenitsyn, has put all his efforts into the revival of the country and the people, a slow process that has to be done step by step.
Aleksandr Solzhenitsyn says that when he came back to Russia in 1994, the atmosphere in society was that of great respect and love for the West, but the NATO air raids on Belgrad changed all that, and the expansion of the bloc further east confirmed the trend. The relations have not been repaired since, he concludes.
NEZAVISIMAYA GAZETA has a review of the autobiography of writer Herbert Wells recently published for the first time in Russian.
Apart from being a smooth and interesting read, the book is full of ideology of globalisation, born a hundred years before the real thing.
The science fiction classic predicted the global reach of a composite culture loosely based on American values of liberal democracy and born by Americanised international elite whose efforts at the end create a global nation under a single government and a system resembling a global welfare state, the best ever mixture of Market and Socialism.
You can share this story on social media: