The dead are buried from Java's ravaged coastline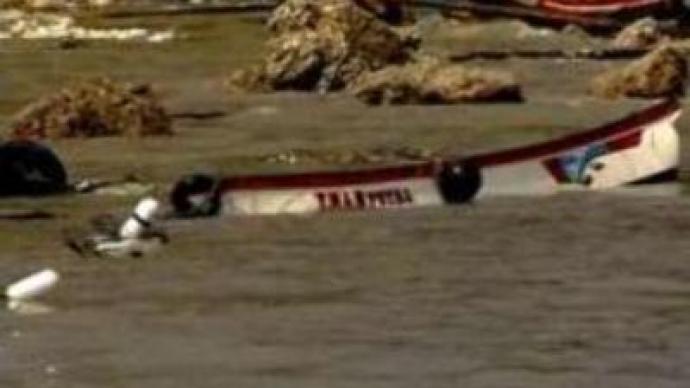 Funerals began for victims of Indonesia's latest tsunami as the death toll rose to more than 550. At least 250 are still missing and 50,000 have been displaced.
Reports of aftershocks in
Indonesia
's ravaged region sparked panic. No-one was hurt but it highlighted again how fragile the region's environment has become. Java's coastline is home for many but for some, it has been transformed into a symbol of fear and uncertainty.After the tidal wave smashed into beach resorts and fishing villages in the south of the island on Monday, reports of aftershocks sent around 1,000 running for higher ground. Experts rated the tremors no major cause for concern. Relatives have set to the task of burying their dead, unidentified victims laid to rest in mass graves. The tsunami struck 45 minutes after an earthquake measuring 7.7 on the Richter scale. The government says it did its best to alert people of the threat but there were no alarm bells or warning systems on the beach. Many wonder why more was not done to protect them.
You can share this story on social media: