Charges dropped against arms plane crew in Thailand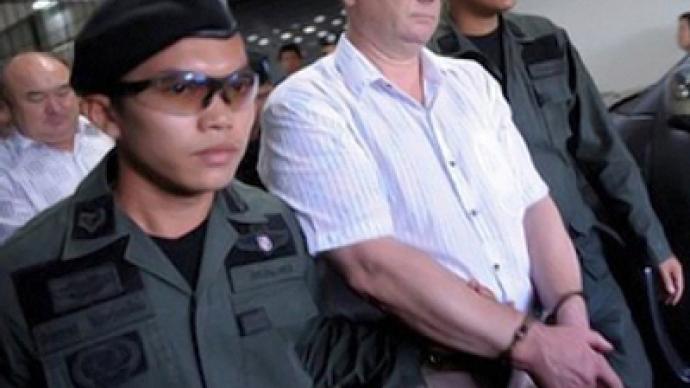 Thailand's Prosecutor's office has dropped charges against the crew members of a plane illegally transporting arms from North Korea to Ukraine. The plane was seized at the end of last year as it was refueling in Bangkok.
Citing a source involved in the investigation, Bangkok Post reports that the official statement is expected to be made later on Friday, and the crew could be released immediately thereafter.
"If the criminal court decides not to press charges and the Prosecutor agrees with this decision, in this case the accused will be released," the representative of the court, Kayasit Pissawanprakan stated, Bangkok Post reports.
The plane, registered in Georgia, was heading from North Korea to Ukraine. It was seized on December 12, 2009 as it stopped to refuel at the airport of Bangkok. Upon inspection, more than 35 tonnes of weaponry was found onboard. The crew was subsequently accused of arms smuggling.
Members of the crew, four of whom are citizens of Kazakhstan and one a citizen of Belarus, maintained their innocence and insisted they were unaware of the nature of the cargo they were carrying.
Had they been found guilty they could have faced death penalty.
You can share this story on social media: