Thailand looks for a fresh start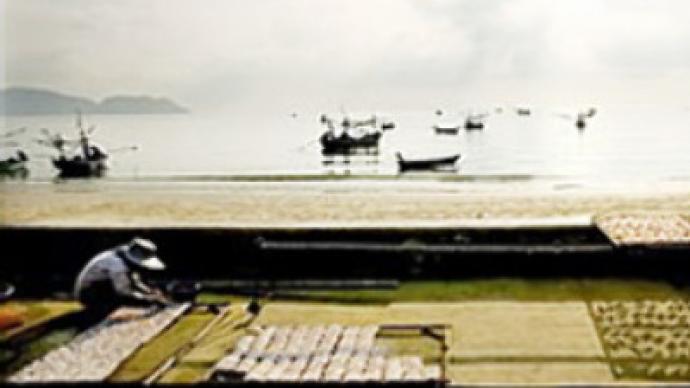 The political crisis that has shaken Thailand for the past month seems to have been resolved, averting a violent revolt that threatened to engulf the country. A new Prime Minister has been elected and Thais are again looking to the future.
The 26th Prime Minister of Thailand is waiting for endorsement by His Majesty King Bhumibol Adulyadej. On Wednesday the Thai Parliament elected Somchai Wongsawat to replace Samak Sundharavej, whose 40-year political career came to an end after a court convicted him of earning undeclared income while holding office. The income in question was generated by Mr. Sundharavej's TV cooking show, a hobby he had had for years and saw no reason to quit while he was running the Government. The court wasn't satisfied with what Mr. Sundharavej's attorneys had to say, and decided that he wasn't fit to hold the twin office of Prime Minister and Minister of Defence.
Some would ask: did the cooking-show money make a real, I mean, real difference in the Prime Minister's life? I wouldn't say so. What we saw here was Thai democracy taking care of itself in its own unique way. Firstly, there was a need for a way out of a quagmire created by the People's Alliance for Democracy's (PAD) months-long siege of the Government house. Secondly, they had to deal with the firm stance taken by the 'Alliance against Dictatorship' in preparing to match the numbers of PAD demonstrators in the streets. And thirdly, a decision had to be taken about the continuation of Mr. Sundharavej as a politician and senior figure. Things can get very complicated in Thailand. And yet, the society is totally capable of healing its minor sicknesses.
As a result of looking into the matter from every possible angle, which is normal in Thailand, the answer presented itself. A Constitutional court decision gave the PAD what they desired most – the removal of Mr. Sundharavej from office. It also gave his party and its main sponsor, the exiled ex-Prime Minister Taksin Chinavat, what they desired most: the office of Prime Minister remained in the party (which has a vast majority in the House) and was given to the most preferred candidate among the party members – Mr. Chinavat's own younger brother-in-law. And finally, Mr. Sundharavej saved face: he didn't stand down because of PAD pressure and he didn't dissolve the Parliament. He left office in a most gracious way – he was banished from it by an unquestionably unfair court decision.
So, what's next? We will see soon enough. The major problems still stand – amending or not amending the Thai constitution in a way that would allow Chinavat back into the country and back into political office. And secondly, how to deal with the problem of PAD crowds occupying Government house.
What will be the immediate reaction of the PAD? It's hard to say, but most probably a "people's watchdog" controlled by the PAD will be set up, and when (not if) the PAD decides the government is cheating, everything will follow the same spiral we've seen in the past.
Should the world be worried? I don't see a reason so far: it takes a lot to push Thais into violence, and much more to make them violent towards foreign tourists, resident or visiting businessmen.
And even when Thais become violent, after months of stand-off, like happened in May 1992 – they would rather kill themselves than damage their tourism industry. I was there in May 1992, and it was a nightmarish experience. But outside a 2km range around the place where the shoot-out was going on, there were hundreds of thousands of foreign tourists who had no clue of what was happening until their relatives told them on the phone from Europe or the U.S.
Evgeny Belenkiy, RT
You can share this story on social media: