Canadian police need wiretap warrant to search text messages, court says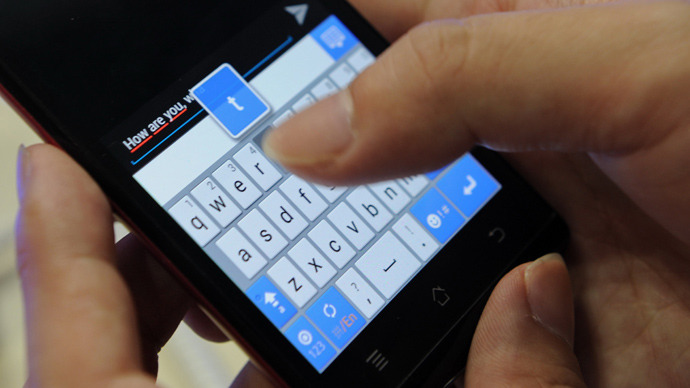 Canadian police must now obtain a warrant order in order to access an individual's mobile text messages. A warrant order, also called a wiretap order, is a higher standard than the general warrant law enforcement had previously claimed was sufficient.
The Supreme Court of Canada ruled 5-2 in favor of wireless provider Telus, which generally logs electronic copies of conversations between subscribers and keeps thе information in a database for 30 days. The majority agreed that text messaging is similar to voice conversation in every way except for delivery method.
The ruling comes as the result of an investigation in Owen Sound, Ontario where police obtained a general warrant for "any stored text messages sent or received by two Telus subscribers" under sections 487.01 and 487.02 of Canadian Criminal Code.

"Text messaging is, in essence, an electronic conversation," wrote Supreme Court Justice Rosalie Silberman Abella. "Technical differences inherent in new technology should not determine the scope of protection afforded to private communication…The distinction should not take text messages outside the protection to which private communications are entitled."
Justice Abella noted in her summary that police would have needed a wiretap warrant had the suspects been customers of another cell phone service that did not keep conversation logs.
"This creates a manifest unfairness to individuals who are unlikely to realize that their choice of telecommunications service provider can dramatically affect their privacy," she concluded.
Police must meet a higher standard for a wiretap warrant in Canada because the law recognizes that private conversations involve sensitive personal information, анд thereby deservе an extra layer of protection. Unknowing targets of surveillance have little control over what happens to the information, a vulnerability acknowledged by the Supreme Court. In order to obtain a wiretap warrant, police generally need to prove there is no other method of obtaining the evidence they seek.

Telus, being one of the only major providers that keeps such transmissions, defended its customers by "arguing that the prospective, daily acquisition of text messages from their computer database constitutes an interception of private communications and therefore requires authorization under the wiretap authorization provisions in Part VI of the Code."

Justice Thomas Albert Cromwell, one of two dissenting judges, admitted there was "no doubt" that text messages were a private conversation, but the police only asked Telus to provide a transcript of the conversation.

"The general warrant did not require Telus to intercept communications, but to provide copies of communications that it had previously intercepted for its own lawful purposes," he wrote.

Both the Canadian Civil Liberties Association and telecommunication executive hailed the decision for modernizing the law in the digital age.

You can share this story on social media: