A bloody history: Overview of terrorist events of modern Russia
Chechen groups have been held responsible for a number of major terrorist attacks, with militants from Chechnya and neighboring provinces targeting Russian residents since the conflict in the North Caucasus republic began in 1994.
The most notorious attack shook the world in 2004, when over 30 Chechen terrorists captured 1,128 people as hostages in Beslan's secondary school in North Ossetia, on the first day of the school year, September 1. For more than 50 hours, the hostages were held at gunpoint and denied water, food or medical help. The three-day siege left 334 people dead, 318 of them hostages, including 186 children. Chechen warlord Shamil Basayev claimed responsibility for the terrorist act.

Russia's President Vladimir interpreted the act as representing a "declaration of war" on Russia by international terrorists.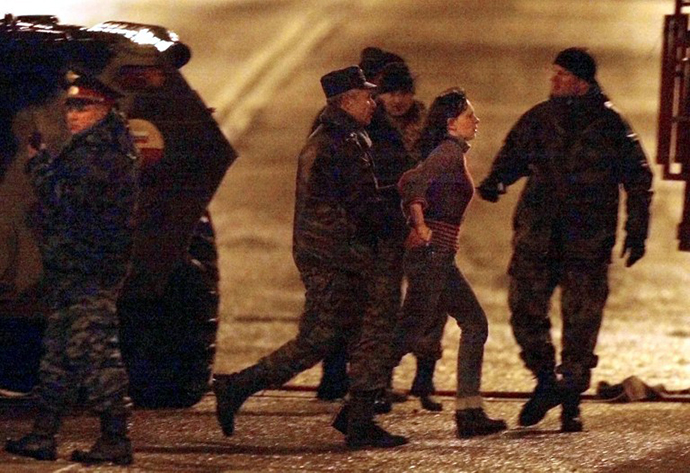 Basayev, who was killed during an anti-terrorist operation in 2006, also claimed responsibility for dozens of terrorist attacks across Russia, including the siege of the Dubrovka Theater. In 2002, a group of 40 Chechen terrorists broke into the Moscow's Dubrovka Theater during the popular musical show 'Nord-Ost' and took more than 900 people hostage. The standoff between the attackers and the authorities lasted three days. When the terrorists refused to surrender, the authorities decided to storm the building. Russian special forces pumped an unidentified gas into the hall through the theater's ventilation system to make the hostage-takers lose consciousness. As a result of the raid, all the terrorists, along with 130 hostages, lost their lives, many of them through gas poisoning.
Meanwhile, Russia's most wanted fugitive is Islamist Chechen warlord Doku Umarov, who took responsibility for the Moscow Metro bombings of 2010, in which two female suicide bombers detonated bombs in a metro station, killing thirty-nine people.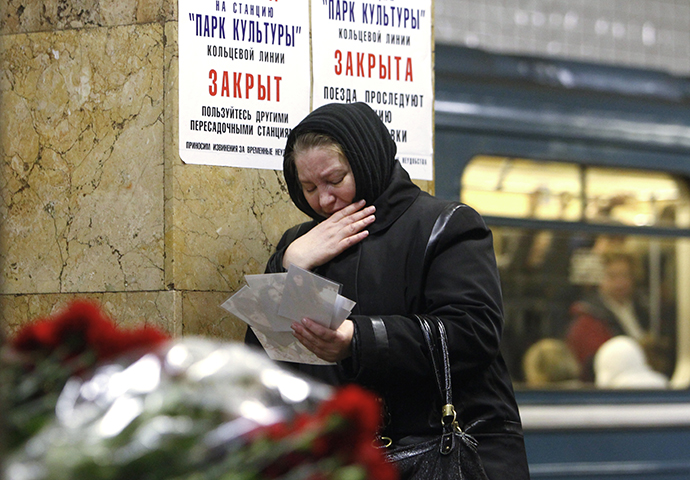 It's believed that a terrorist group controlled by Umarov is also responsible for blowing up the Moscow to St Petersburg Nevsky Express train. It was derailed in the Novgorod region on August 13, 2007, injuring sixty passengers.
Umarov also said he ordered the deadly bomb attack on a Moscow airport on January 24, 2011. The suicide attack on the arrivals area at Domodedovo International Airport killed 36 people and injured 180 others.
In 2010, America also designated Umarov as a terrorist. In 2011, the United Nations Security Council included the militant – who styles himself as "the Emir of the Caucasus" - on its terrorist list.
"Lately there has been a growing destructive wave of radicalism, which provoked tensions in various regions and created favorable conditions for bringing new adherents, especially young people, into the movement, " Dr. Aleksandr Yakovenko, Russian Ambassador to the UK and former deputy foreign minister, wrote on his RT blog.
"This is a threat to international peace and security which is hard to predict and address, " he added.
Putin has repeatedly expressed the importance of Russia continuing its security operations against criminal and militant elements.
"It is necessary to continue coordinated, targeted security operations for combating terrorist activities of those who don't want to lay down their weapons, " he told participants at a conference devoted to anti-terrorist operations in October.
You can share this story on social media: